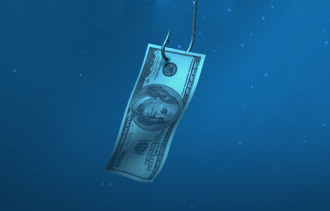 When Shark Tank first became a big hit in season three, it aired on Friday night. A few years back, ABC switched it to Sunday night – a move I didn't like. Sunday nights are for football, Game of Thrones and Outlander (in that order) in my house, so having yet another viewing "commitment" thrown is on Sundays was aggravating. Sure, we could DVR the show, but that leaves out the fun of live tweeting and engaging with the live audience – at least for me.
Starting on February 28, 2020, Shark Tank returns to its Friday night slot. The show has been on a sort of mini hiatus since the holiday season with only two new shows airing in nearly two months. With the return to its original time slot, ABC hopes to have a strong showing in the upcoming rating sweeps periods.
Guest Shark and tennis legend Maria Sharapova joins Mark, Kevin, Lori and Daymond in the new episode as they evaluate four new businesses for investment.
Wednesday Preview to Friday Night Return
In order to "reintroduce the show, ABC has a Greatest of All Time Shark Tank special airing Wednesday, February 26 at 10 PM EST. The special features the most successful businesses and some of the biggest fails in the Tank. There are also interviews with the Sharks, a behind the scenes look at a casting call and a few other surprises.
Shark Tank's ratings aren't what they were four or five years ago. This is partly due to syndication: the show is literally on cable somewhere almost every day. Many people tape DVR the show, too. When it was on Friday nights in the past, it seemed like more of an event, perhaps ABC is hoping to recapture some of that magic. Whatever the case, this fan is glad for "Shark Tank Friday Nights" again. Just like the "good old days."