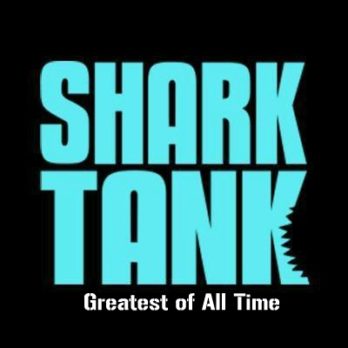 ABC NEWS is producing a Shark Tank "Greatest of All Time" Shark Tank special. It will air Wednesday, February 26, 2020 at 10 PM as a special edition of 20/20. The special features the biggest money making businesses in the Tank over the past eleven seasons. There will be interviews with the Sharks and a host of "epic fail" moments from seasons past. There's even a behind the scenes look at a Shark Tank casting call.
The special is an effort to "reintroduce" the show as it moves to its new (old) Friday night time slot. A video preview as well as the ABC press release are below.
Video Trailer for "Greatest of All Time"
Greatest of All Time Pitch Fails
The first segment is pitch fails. Haven Lock lead the segment. Mark said this was the funniest pitch he ever saw on the show. In order to demonstrate how inefficient regular dead bolt locks are, entrepreneur Alex Bertelli attempts to kick in a prop door. Unbeknownst to him, the producers  put an extra strong lock in the prop. After numerous attempts, it finally took him three consecutive flying drop kicks to open the door. The Sharks were HOWLING with laughter.
The next pitch fail was PDX Pet Designs' Licki Brush. One of this company's products is a silicon brush cat owners can place in their mouth and brush their cat with. It mimics cats' natural grooming behavior, creating a bond between the cat and its people. When entrepreneur Tara O'Mara demonstrates it, the Sharks are equal part horrified and amused. When Robert tries it, they really bust out laughing. Robert said it was not his proudest moment.
Greatest Pitch Success
The Greatest of All Time pitch success segment has two businesses featured. The first is Potato Parcel, the company that sells potatoes with personalized messages on it. Kevin O'Leary invested in that company and calls it his favorite Shark Tank investment. In this segment, Mark revealed he wanted to steal it from Kevin, but he refrained.
The second company was Wine and Design. This pitch featured a completely naked male model who was to be the subject of the painting lesson. Producer Clay Newbill took a page from the Austin Powers movies and had the models "bits" shielded from the camera by a strategically placed pineapple. Barbara confesses that she had a hard time concentrating on the pitch with the good looking naked guy standing there for over an hour.
The Greatest Shark Attacks of All Time
In this segment, squabbles between the Sharks are featured. Among the clips shown were when Lori beat Barbara out on a deal for Bug Bite Thing and Barbara fake collapsed in her chair. Barbara is also featured saying "pipe down little man" to Daymond, a frequent refrain of hers. Robert says his favorite guest Shark is Richard Branson, largely due to the infamous water fight incident during the Simple Habit pitch.
The next featured fight is the famous Knife Aid scene where four Sharks – Rohan, Lori, Barbara and Kevin chased the entrepreneurs into the hallway. They all wanted a deal so bad, but Mark chastised them, saying they were groveling. He famously said to his fellow Sharks "I don't grovel, I'm a f@@king Shark!" Pavlok, the wrist bands that shock you, is the next featured segment. This is particularly famous because Kevin literally tells entrepreneur Maneesh Sethi "F@@k you. Get the f@@k out of here," after Sethi tells the Sharks he'll work with anyone but Kevin. Scholly is the last segment featured when Robert, Mark and Kevin walk off stage. At the end of the segment, Kevin says the Sharks sometimes need to go out for a drink after taping to patch things up because they need to do it all over again the next day.
The Greatest Baby Sharks of All Time
The baby Sharks segment features young entrepreneurs. First up is Ryan Kropfl with Locker Board, his mini skateboards made from recycled skate decks. Lori remarks that she liked the environmental aspect of the business and all the Sharks express how impressed they were with Ryan. He says his mom was more freaked out onstage than he was and she was actually mouthing the words of his pitch (they highlighted it – it was funny). At the end of the segment, he announces a licensing deal with Wham-O toys.
The next segment features Tripp Phillips of Le Glue, the water soluble glue for Legos. The Sharks are blown away by Tripp's salesmanship. Daymond said he liked the kid so much he pitched hard to do a deal with him; he was angry Tripp went with Kevin's offer instead of his. Barbara wanted to hire Tripp as a salesman!
Next up is Cassidy Crowley from Baby Toon, a silicon baby spoon and teether. She was as poised as any pitcher on Shark Tank, young or old. Every single Shark was blown away by her knowledge and presentation skills. She answered every question with ease and confidence. Lori said she was overwhelmed by her presentation. Robert asked who was the 40 year old lady inside her. At the end of her pitch, Kevin let her sit in his seat because he says she's a real Shark. In the segment, Lori announces a licensing deal with Munchkin that will "take care of her family for a long time."
Greatest Money Makers
Ring was the first in this segment. Four of five Sharks went out on this deal in season five. Kevin made a very Sharky offer entrepreneur Jamie Siminoff wisely turned down. Guest Shark Richard Branson was a prominent investor in the company. Ring was acquired by Amazon in 2018 for an estimated $1.2-$1.8 billion! This segment featured the Sharks lamenting "the one that got away."
The Original Comfy which Barbara invested $50,000 for 30% in season nine had $150 million in sales! Barbara said in their pitch, they had no sales and did everything wrong, but she liked the guys, so she invested. To date, it is her most profitable Shark Tank deal. ScrubDaddy held the record for best selling Shark Tank product for many years. With sales of over $268 million, second place still isn't that bad. In the segment, Daymond confesses he deliberately drove down Lori's offer, now he wishes he kept going!
Of course Daymond can't complain. He has the number one money maker in Shark Tank history: Bombas. They have sales of $330 million, surpassing previous champ ScrubDaddy. Daymond says he was conflicted during the pitch. He had 10 clothing companies, 8 of which failed. He said he invested because he "fell in love with the guys." He's glad he did!
Greatest Businesses with a Social Cause
Kevin opens this segment stating companies using a social cause initially did it for marketing. Mark says that now, consumers want companies with social causes and are willing to pay a premium for it. The first video vignette features Robert at a beach clean up with SandCloud, a beachwear and towel company he invested in in season 8.
LuminAID, the inflatable solar light company Mark invested in is next. Since he invested in season six, they've given away over 125,000 lights to victims of natural disasters. Mark says they've become "ubiquitous" in those situations. They also have $7 million in sales. Another Cuban company, R Riveter, is featured. They serve the social mission of allowing military wives to do meaningful work while living in sometimes turbulent home lives what with continued relocation.
The final company in this segment is Cup Board Pro. Not only is this a social cause pitch, it was the most emotional pitch in the history of the show. When Christian, Keira and Kaley Young tell the story about how their dad invented the product, but put it on the back burner to care for his wife (their mother) who was dying of cancer, the tears started. When they went on to say their father also died of cancer caused by his participation in the post 9/11 cleanup, there wasn't a dry eye in the house. Kevin O'Leary said even the camera men and crew were sobbing. Mark said this deal wasn't about the money it was about helping first responders affected by 9/11. Clips of the Sharks and the Youngs giving a check to a charitable group and the segment ends with a picture of their parents walking away that turns into a drawing of two angels. Hell, I'm crying as I write this.
Open Call
The final segment takes us behind the scenes at an open casting call. No businesses that made it to the show were shown (at least not yet). It did have some of the producers talking about what they were looking for. As they showed the mayhem of the scene, the credits roll.
ABC Press Release
ABC News' Prime-Time Special 'Shark Tank: Greatest of All Time' Airs Wednesday, Feb. 26
Feb. 21, 2020
A PRIME-TIME SPECIAL ON THE HIT ENTREPRENEURIAL SHOW 'SHARK TANK' FEATURES THE MOST SUCCESSFUL PRODUCTS, UNFORGETTABLE PITCHES AND CLEVER ENTREPRENEURS FROM PAST 11 SEASONS
'Shark Tank: Greatest of All Time' Airs Wednesday, Feb. 26 (10:00 – 11:00 p.m. EST), on ABC
The critically acclaimed, entrepreneurial-themed program "Shark Tank" has been on the air for 11 seasons and now, a one-hour, prime-time special reports on the most successful products, unforgettable pitches and clever entrepreneurs to appear over the years. "Shark Tank: Greatest of All Time" features interviews with iconic Sharks Mark Cuban, Barbara Corcoran, Lori Greiner, Robert Herjavec, Daymond John and Kevin O'Leary who reflect on the show and its most memorable moments. The business moguls make startling admissions about the products that got away, deals they made with "Baby Sharks" who aren't yet old enough to vote and open up about one of the fiercest on-set battles when their playful business banter turned personal.
ABC News cameras also follow show producers through an open-call audition in Dallas, where hundreds of aspiring entrepreneurs, products in hand, tried to get into the Tank. The one-hour program looks back on top guest Sharks, features interviews with "Shark Tank" executives who recall the one pitch that brought all the sharks to tears, previews what's to come this season, and asks and answers the question "What is the greatest 'Shark Tank' product of all time?" "Shark Tank: Greatest of All Time" airs on a special edition of "20/20," Wednesday, Feb. 26 (10:00 – 11:00 p.m. EST), on ABC.
"Shark Tank: Greatest of All Time" is produced by ABC News. David Sloan is senior executive producer, Matt Lombardi is executive producer, and Ann Reynolds is senior producer.