Welcome to the SharkTankBlog Shirts Page. The SharkTankBlog has the complete list of all products that have appeared on the hit TV show Shark Tank. We are also designing and developing our own! Visit the  Shark Tank products. There will be more added as they become available.
SharkTankBlog Shirt
You're Dead To Me Tee Shirt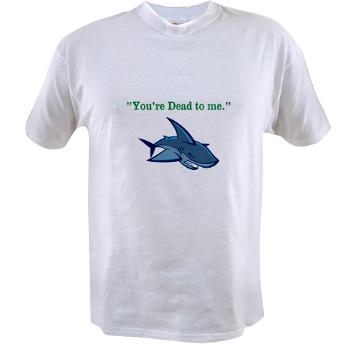 Price for shirt shown: $11.99
Other styles and colors available at varying prices
Buy You're Dead to Me Tee Shirt
We will have more SharkTankBlog Tee Shirts coming soon!
Make sure you check out all the Shark Tank Products pages. We are building them out now and they will go live as they publish.
SharkTankBlog is the source for Shark Tank news, previews, reviews and updates…and now, products too.
If you know someone who is a fan of the show, SharkTankBlog can help you find the right gift for them.