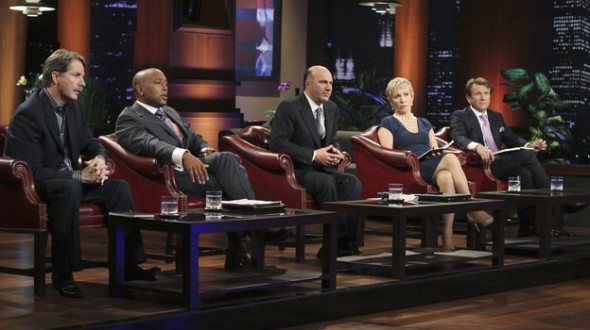 Episode 204, originally airing on 4/7/11, has lots of surprises! Jeff Foxworthy appears as a "guest Shark" and Vinny "Big Pussy" Pastore from the Sopranos appears as an entrepreneur's product spokesperson. Husband and wife Randy and Darryl Lenz are looking for Shark partners for Ride-on Carry-on, a child seat that straps on to carry on luggage. Ken Howell hopes the Sharks bite on his all natural beef jerky product – Uncle Zips Beef Jerky. Mike Abbaticchio & Shon Lees pitch their "country-style clothing brand," Hill Billy Brand. Johnny Gennaro and TV wise guy Vinny Pastore pitch The Broccoli Wad, a novelty money clip shaped like broccoli.

Which business catch a Shark and which ones sink in the Shark Tank?
Success stories about past businesses on Shark Tank are usually shown every week, but episode 204 does NOT have an update segment.
There are 9 Shark Tank Episodes for Season 2. If you would like to appear on the show, check out our Auditions and Casting information.
Episode 204 – The Shark Investors and Entrepreneurs
The Shark Tank Episode 204 entrepreneurs make their best pitch to the panel of five Sharks who invest their own money if they like a business. The Shark Investors negotiate on the spot without any previous information, which differs from normal negotiations with investors.
Companies pitching the Shark Investors must go through a rigorous due diligence process before the deal made on the air is completed. Shark Tank Blog follow ups help you keep track of the companies that end up successful and the ones that don't complete their deal.
Thank you for reading Shark Tank Blog, the number one site for Entrepreneurs, Investors and Fans. Our content is updated multiple times day, giving you the latest information on Episode 204, Season 2 and all other seasons and episodes.