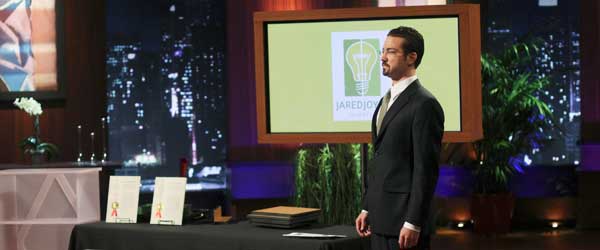 Jared Joyce, the inventor of 5 Minute Furniture and many other items, appeared on Shark Tank last week. He was one of the more animated and engaging entrepreneurs of the season so far, and I think he may be one of the smartest. I predicted he would get funded, but I was wrong. He didn't, but for the right reasons.
Jared Joyce made a relatively big splash prior to his appearance on the show by releasing pre-show videos and cranking up his own personal PR machine. He was all over social media touting his appearance and he even had a streaming live broadcast immediately following the show. It seems like an awful lot of trouble for a guy who "failed."
But Jared Joyce seems to be much smarter than that. While my co-author, Kirk Taylor, thinks he should have taken the money and run, freeing his fledgling company from debt, I think he did the right thing. 5 Minute Furniture has the potential to make millions of dollars. Just the dorm room crowd of entering college freshmen every fall could put his company over the top- how many kids need a bookshelf in their dorm room?
While owning a debt free company has appeal, owning a multi million dollar company does too. Jared Joyce knew the Sharks' offer was too low and he refused it. Most people would call that failure, and within the confines of The Shark Tank, it is. But once the show was over, Jared had to jump back into the larger "ocean" of the business world. Once he was back out there, he was not unknown any more. Jared, while failing to secure funding, did manage to score what was in effect a four minute, national television commercial for himself, his company, and 5 Minute Furniture. National TV exposure of that magnitude would cost millions of dollars if he had to pay for it!
I  reached out to Jared Joyce and he has promised to do an interview with me, when things slow down for him. He emailed me yesterday and told me he was "still slammed" from the Shark Tank traffic to his website- three days later! I don't know if he's sold $250,000 worth of furniture yet (the amount of the Sharks' offer for his WHOLE COMPANY), but I am willing to bet he is well on his way.
I am looking forward to speaking with Jared Joyce. Certainly getting funded on The Shark Tank can be a boon to any business, but if you're smart, NOT getting funded can be just as lucrative. My money is on Jared and his company. If he ever wants to start an affiliate network for his business, I'd want to be first in line to get it going! We'll see.