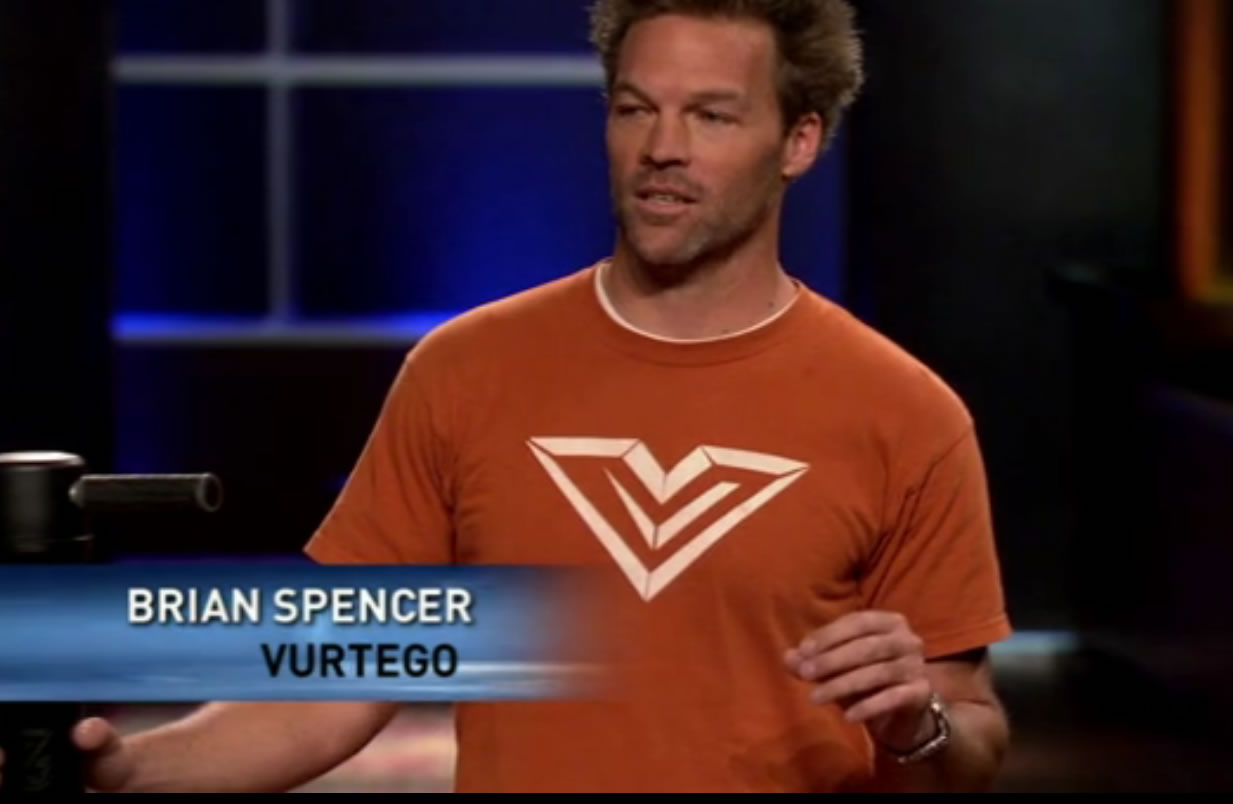 The Shark Tank is always "jumping," and it will be even more so with one of this week's entrepreneurs: Vurtego Pogo Sticks. This business takes a childhood standard toy and amp it up to the extreme. Creator Brian Spencer's supercharged pogo sticks bounced into the Shark Tank looking for $500,000  for a 20% stake in the company. Vurtego pogo sticks ditch the traditional metal spring found in most pogo sticks for an adjustable air compression system, allowing the user to jump as high as six feet.
Brian teamed up with his dad Bruce, a former Northrop engineer, to create the Vurtego Pogo Sticks. Brian's background as an extreme sports enthusiast made for the perfect family business. Unfortunately, the Sharks didn't bite. Barbara Corcoran was too concerned about safety so she was immediately "out." The other Sharks thought that trying for a mass market approach was a very bad idea for this product. Mark Cuban said "When you try to please everybody, you end up pleasing nobody" and he was out. That didn't stop Brian from carrying on with the business.
Bouncing with the Stars
He's had the Vurtego Pogo Stick on The David Letterman Show; Brian pogoed over a New York City cab. He is also actively promoting the company with a series of way out videos of himself and others performing wild stunts.  It sure looks like a lot of fun, but my creaky old body wouldn't be suited to this sport. If I were 20 (or even 10) years younger, I'd be bouncing around like a madman! I definitely see the thrill potential and the appeal; my teenagers LOVED the Vurtego and want to add it to the family "toy collection."
The Sharks did give Brian some advice and it appears he must have followed it. The Vurtego website is up and active, as is their Facebook page. They are competing in Pogopalooza, the annual world championships of extreme pogo. (I never knew there was such a thing). As an extreme sport, pogo sticking hasn't reached the heights of BMX and skateboarding, but with some of the advances Vurtego and other manufacturers have made, I could see it catching on. It looks like the closest you can come to flying without really leaving the ground (for long).
Check out the video: