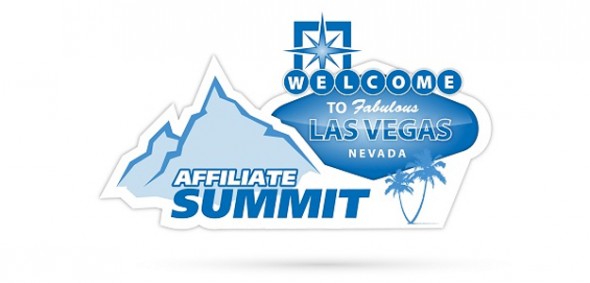 It's that time of year again: time for Affiliate Summit West 2016! For four days, I'll be in Las Vegas meeting and learning from top movers and shakers in the affiliate marketing industry. It's an intensive and comprehensive conference and the Shark Tank Blog was actually "born" there 4 years ago!
Many Shark Tank businesses use affiliate marketing as part of their sales strategy. Companies like Bouqs, Grace and Lace, Tower Paddle Boards and many more harness this powerful sales channel. For those who don't know, affiliate marketing is basically like having an online salesperson. When an independent website owner provides a customer to a businesses website, the website owner gets a referral commission.
The benefits to business owners are they have a "free," independent sales force that provides quality leads and customers. It's a way of exponentially increasing a company's reach online.
Affiliate Summit West 2016 Businesses
While there may not be many Shark Tank companies in attendance at Affiliate Summit West 2016, many of the advertising networks they utilize will be there. Ebay Enterprise Network, Share-a-Sale, Commission Junction, and others all have Shark Tank companies in their portfolios. I'll be meeting with representatives from these networks to discuss trends in the Shark Tank and how Shark Tank businesses can increase sales through affiliate marketing.
I will also be attending many learning sessions and meeting with companies that provide resources for small businesses, whether it's web hosting, marketing companies, or other web-related services that can provide added value for entrepreneurs seeking to sell more products. I'll be reporting on many of these findings here on the Shark Tank blog and through the Shark Tank Blog email newsletter (you can sign up in the upper right corner of this page).
Affiliate Summit West 2016 FUN!
As with any trip to Vegas, it wouldn't be Vegas without a little FUN! Affiliate Summit West provides attendees with lots of after business hours parties and activities (as if Las Vegas itself wasn't enough). Celebrities abound at Affiliate Summit, too. At past Summits, I've met Warren Moon (Hall of Fame NFL QB), Troy Landry (Swamp People), Hulk Hogan, Flava Flav, Young MC, Tone Loc, and many others.
I am also attending CES on Saturday to scope out some "Shark Tank worthy" businesses and to chat with former Shark Tank entrepreneurs. It's going to be a great time!