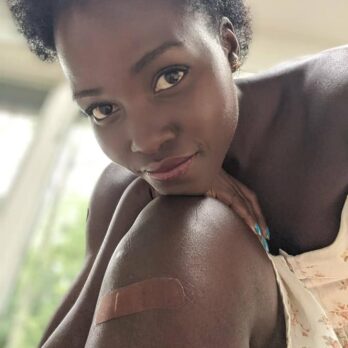 Intisar Bashir and Rashid Mahdi invented Browndages Bandages so their kids could have bandages that match their skin color. Most bandages are "flesh tone." I call it pink, but whatever. The couple figured there weren't any bandages for black and brown people, so they decided to go ahead and make them themselves. They made their bandages in caramel, ebony, wheat, sand and mocha hues to match different black and brown skin tones.
Browndages Bandages also makes cute kids bandages featuring illustrations of black and brown kids in a variety of vocations like doctor, astronaut, judge and more. They use the likenesses of customers who send the photos of their children. The first round of illustrations featured likenesses of their own kids. They sell for $3.99 for 20 pieces for the regular bandages and $4.99 for 20 pieces of the kids bandages.
Inistar and Rashid started their business in 2018. At the time, they were the only business to feature black and brown skin tones. In June of 2020, Band Aids introduced bandages in light and dark shades of black and brown to make its products more racially inclusive. This was just a few weeks after nationwide protests and riots erupted after George Floyd was murdered by a Minneapolis police officer. Browndages Bandages likely wants a Shark to help them compete with the big guys.
My Take on Browndages Bandages
When my kids were little, we used to get bandages with all sorts of designs on them. That practice stopped when our fourth child started treating them like stickers. She'd put them all over herself for "decoration." We started buying regular bandages again. I think the regular ones look pink.
As an Italian living in Florida, I have a permanent tan and have very dark skin. I'm actually darker skinned than a couple of my black friends. I've had all sorts of bandages over the course of my life and I've really never given it a second thought. I did get teased once at work for wearing a Hello Kitty bandage. If this is what black and brown people want, go for it. I wouldn't buy them, but it isn't because of the colors, it's the price. At four bucks for twenty bandages, they're more expensive than Band Aids – a premium brand. I usually buy the store brand. I'm out.
Will Sharks Bandage Up a Deal?
I'm thinking the Sharks may have the same price objection as I do. The other thing is bandages aren't proprietary. At this point, you can actually get bandages as an advertising specialty item. Anyone with a desire to do so can get in the bandage business. While Inistar and Rashid made a shrewd move creating their products in 2018, it looks like they'll have an uphill battle. Band Aids are owned by Johnson and Johnson, an $84+ BILLION company. They will crush these people like cockroaches. I can almost here Kevin saying it now.