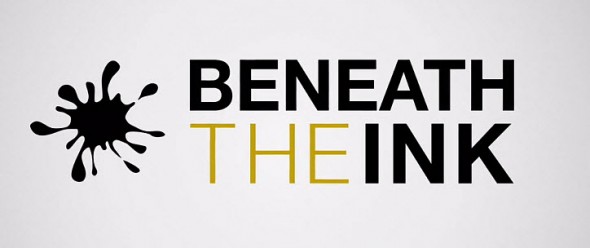 Alex Milewski and Sherisse Hawkins pitch Beneath the Ink, their e-book content enhancement platform, in Shark Tank episode 627. Beneath the Ink has a technology platform that lets authors put "Binks" (links to enhanced content) into the text of an e-book. This allows authors to use adjacent content to expand on their book's content, whether it's additional character background, maps, images, video, or just about anything that helps further the reader's understanding and engagement. Publishers also use it for promotional purposes by "binking" to other titles by the author or other similar e-books.
The pair started the company (originally called Cipher This) in May 2012 and got $640,000 in seed funding through Angel.co – the angel funding website Barbara Corcoran is involved with. Beneath the Ink is compatible with all mobile readers and tablets. Authors and publishers deploy the technology and decide whether to charge readers extra for the enhanced content, readers can choose to click on the "binks" or just ignore them. They're also working on also working on a "living" digital jacket flap, Bink analytics, and a way for readers to request more information from authors.
With e-book publishing exploding, the demand for this technology is likely to grow. Both Hawkins and Milewski are software engineering types. Hawkins previously worked at Time-Warner and Disney in software engineering roles and Milewski has worked in of software development roles at various start-ups. Together they've managed to inject some innovation into a publishing industry that's been slow to adapt to the electronic publishing age.
They're likely looking for a Shark's help with licensing deals for their technology. Will a Shark give a "bink" to Beneath the Ink?
Beneath the Ink Shark Tank Recap
Alex and Sherisse enter seeking $350K for 10% of the business. After explaining the business, the questions start. Mark asks how time consuming and expensive the annotation process is. Authors actually make the notes through an online interface.
The company makes money selling licenses to large publishers, a monthly membership for $12 per month and a $199 one time fee. They also make royalties on book sales. They only have 8 titles with Binks so far, Robert wants to know if they have any "big" authors lined up – they do.
Kevin thinks they are at the beginning of a long rocky road, he's out. Mark thinks they're extending technology that's already there, he's out. Lori thinks it's too complicated, she's out. Barbara thinks the Binks are cool, but she's out. Robert likes the idea, but he thinks they are searching for a revenue model, he's out too.
RESULT: NO DEAL
Beneath the Ink Shark Tank Update
The Shark Tank Blog constantly provides updates and follow-ups about entrepreneurs who have appeared on the Shark Tank TV show. The same day their of their initial air date, the company changed its name to PageDip. They shifted their focus and became a subscription content management software platform. Once in the SaaS business, they became a profitable business. As of April, 2022, they are humming along with $2.5 million in annual revenue.
Posts About Beneath the Ink on Shark Tank Blog
Beneath the Ink Company Information
Video