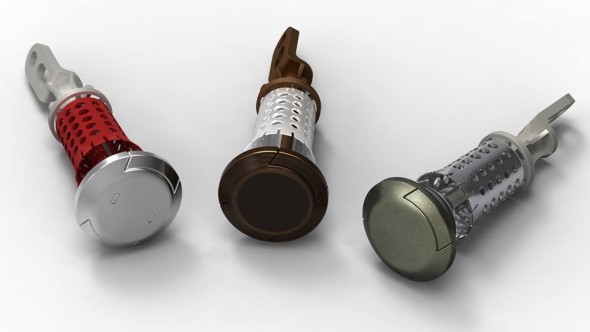 Naushad Ali hopes to reverse his entrepreneurial fortunes when he pitches Drain Strain, his no-clog drain stopper, in Shark Tank episode 616. Ali launched a less than successful Indie Go-Go campaign in July 2014, raising only $2,010 on a goal of $25,000.
Drain Strain is a replacement drain stopper for sinks and tubs. There's a little basket that sits under the stopper to catch debris and hair that would otherwise go down the drain and potentially clog the pipes. When the basket is full, you simply remove the basket with a simple twist, empty the debris into the trash and replace the stopper. Ali invented the product to combat the gobs of hair his own wife and daughter would constantly deposit into their drains.
As of the first air date (which was taped in September 2014), it looks like DrainStrain is still in the development phase. Less than one week before airing, the company website is offline and the company Facebook page hasn't been updated since July, 2014.
If Drain Stain is still a viable business, Mr. Ali looks like he needs a lot of help from the Sharks, not only with cash, but with some business and marketing basics. Will Drain Strain unclog the Sharks' wallets and get an investment?
Drain Strain Shark Tank Recap
Naushad enters seeking $110K for 15% of Drain Strain. He explains the product and the problem it solves. You can clean the DrainStrain without touching gooky hair. He hands out some prototypes – the product isn't in production yet – and explains it's patented. Naushad explains he changes his Drain Strain out at home every 4-6 weeks.
Mr. Wonderful explains this is a straight licensing deal and Naushad needs a Shark to help getting one. Kevin then offers $110K for 20% contingent on doing a licensing deal. Mark simplifies things by going out.  Barbara says Kevin has the right deal, she's out. Lori thinks it's clever, but too complicated, she's out. Robert agrees with the licensing angle, but thinks taking 20% for making a phone call is greedy, he offers $110K for 10% contingent on a licensing deal.
Kevin then tells one of his fables. He explains the story of Apollo and the fisherman. The fisherman took away Apollo's woman and Apollo damns him to be resurrected as a pilot fish. He calls Robert the pilot fish! Naushad takes the deal with Robert.
RESULT: DEAL with Robert for $110K for 10%
Drain Strain Shark Tank Update
The Shark Tank Blog constantly provides updates and follow-ups about entrepreneurs who have appeared on the Shark Tank TV show. The deal with Robert closed. With Robert's help, Drain Strain found its way onto the shelves at 1200 Home Depot stores. Naushad revealed former Shark Kevin Harrington also joined the Drain Strain team.
The business gets an update segment in episode 813. In that segment, Naushad reveals they have an additional purchase order for 500 Lowe's stores. The product is now available  at Home Depot, Ace Hardware Amazon, too. They also supply many major hotel chains. As of July, 2022, the company is still in business with $3 million in annual revenue.
Posts About Drain Strain on Shark Tank Blog
Drain Strain Company Information
Video