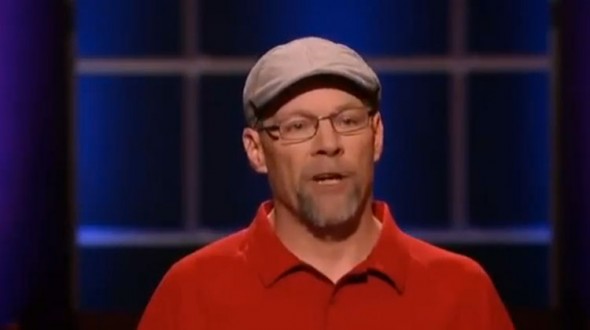 Mark Hargitt comes to the Shark Tank in episode 525 pitching Hargitt Marine Services. Hargitt is a treasure hunter with years worth of experience recovering treasure from far-flung ocean beds. He believes he's found a large treasure, and needs a Shark investment to bring it to the surface and cash in on the find. Will the Sharks buy into this unique investment opportunity, or will Hargitt Marine sink to Davey Jones' locker, along with the shipwreck he hopes to salvage?
Hargitt Marine Services Shark Tank Recap
Hargitt comes into the Tank seeking an investment of $250,000 in return for 25% of the business. He believes that the wholesale value of the ore alone is $2.4 million. The investment would be either sink or swim; the investor could double their stake, or lose it all, depending on how the retreival mission goes.
The wreck is well-known, but Hargitt has acquired rights from the State of Alaska to salvage the boat. He believes that he could retrieve the entire wreck in a week or two, given the proper equipment and a crew. The Sharks ask tough questions about the operation. Hargitt admits that they were "plan C," that he's avoiding taking his retirement fund to invest in the operation.
Mark Cuban says that he gets pitched treasure-hunt investments "all the time," but he feels the risk is too great. He's out. Daymond John loves the "romance" of the investment, but he doesn't have the expertise to invest. Robert Herjavec "loves diving," but he doesn't believe he can get a return. Barbara Corcoran says the investment "lacks sex appeal." She's out. Kevin O'Leary is intrigued, but he thinks the risk is too high. He's out, and Hargitt leaves the stage without a deal.
Hargitt Marine Services Shark Tank Update
Hargitt has very little social media presence, there is no Hargitt Marine website, and there is no mention of the ship he mentions being salvaged. It would seem that this salvage operation sank with the failure to acquire a Shark deal. If Hargitt did indeed salvage his shipwreck, he did so quietly, reaping the rewards without fanfare. It seems far more likely that the wreck remains at the bottom of the Alaskan ocean, silently guarded by real sharks with sharper teeth than Mr. Wonderful, Kevin O'Leary.
As of December, 2021, Hargitt is still in the business of "derilict vessel removal, beach cleaning and underwater exploration."
Hargitt Marine Services Information