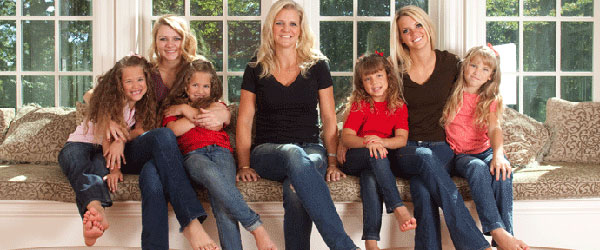 NailPak entrepreneur Barabara Lampugnale first appeared on Shark Tank in episode 314. She pitched her all-in-1 nail polish system to a Shark panel that included Lori Greiner, the Queen of QVC. Nailpak is a patented all-in-one manicure system, complete with polish, pads, remover and file in one compact container. With six daughters, Barbara would frequently have "nail parties" on Friday nights with the girls. She thought putting all the components for a manicure into one package would be a marketable idea. Barbara created the product when her husband's construction business took a downturn and came into the Tank seeking an investment and some assistance getting her product to market.
NailPak Pitch
Barbara came in looking for $50K for a 20% piece of the business. She's already sunk $300K of her own money into her business. Robert and Mark both think they can't add value to her product, so they go out. Lori offers $50K for 51% of the business and claims she'll sell out on QVC. Kevin offers $50K for 40% and says he can get it on TV too. Kevin asks Daymond to join him in the venture and a feeding frenzy ensues! After some wrangling, Barbara asks Lori to come down to 40%. Lori agrees and they plan a big manicure party when the product debuts on QVC!
NailPak Shark Tank Update
Lori Greiner told me before this episode aired she'd have a product on QVC the next day. She didn't say which product, but it turned out to be NailPak! At 10AM on the Saturday following the original air date, NailPak sold out on QVC. Barbara and Lori took NailPak to ULTA Beauty who helped get it in over 500 stores and in their online catalog. Barbara was featured in an update segment in episode 410 where she said "Shark Tank has made my dreams come true."
In 2015, the company re-branded to Grace Nails. The old NailPak.com URL redirects to the new website. As of July, 2021, Barbara's business is worth $15 million. In August, 2023, the website does not have an ordering mechanism. When you try to purchase a product, you get redirected to a page that says this:
Your connection is not private
Attackers might be trying to steal your information from store.gracenailcompany.com (for example, passwords, messages, or credit cards).
At this time, social media has not been updated since 2019. Barbara's LinkedIn page says the company is still "Open," it appears it is out of business.
Posts about NailPak on Shark Tank Blog
Company Information