Episode 314 – Shark Tank Season 3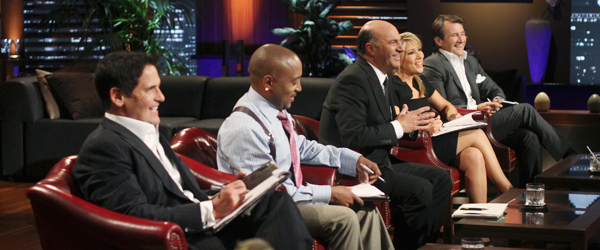 Episode 314 was one of the most popular of season three. Lori Greiner made a deal with Barbara Lampunale for her 3-in-one nail polish called NailPak. Lori had Nailpak on QVC the day following the original air date and the product sold out! Debbie Brooks introduced the Sharks to her designer handbag line. Two Pittsburgh hockey moms pitched their line of interchangeable tank top accessories called Tri Mi Tank. Mark and Hanna Lim cut a deal for their no spill sippy cup that's made in the USA.
Entrepreneurs
---
Success stories are shown every week, and Shark Tank Episode 314  follows up on Steve Nakisher & Shane Talbott. They made a deal for their business, Talbott Teas, with Kevin O'Leary early on in season 3. After the show, Daymond got in on the deal and helped facilitate a sale to Jamba Juice. Talbott Teas will still be distributed through the retail channel and will be available in every Jamba Juice location. The Jamba Juice deal made Steve and Shane rich; they are one of the biggest Shark Tank success stories to date!
There are 24 Shark Tank Episodes for Season 4. If you would like to appear on the show in season 5, check out our Auditions and Casting information.
Episode 314 – The Shark Investors and Entrepreneurs
The Shark Tank Episode 303 entrepreneurs make their best pitch to the panel of five Sharks who invest their own money if they like a business. The Shark Investors negotiate on the spot without any previous information, which differs from normal negotiations with investors.
Companies pitching the Shark Investors must go through a rigorous due diligence process before the deal made on the air is completed. Shark Tank Blog follow ups help you keep track of the companies that end up successful and the ones that don't complete their deal.
Thank you for reading Shark Tank Blog, the number one site for Entrepreneurs, Investors and Fans. Our content is updated multiple times day, giving you the latest information on Episode 314 Season 3 and all other seasons and episodes.