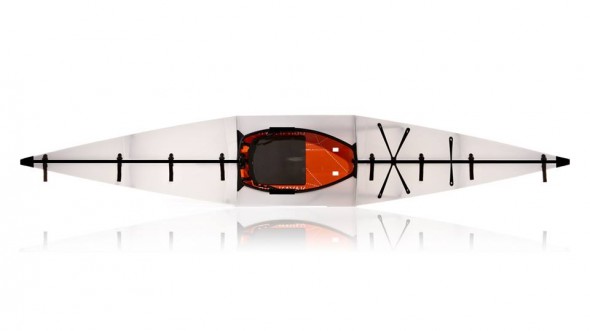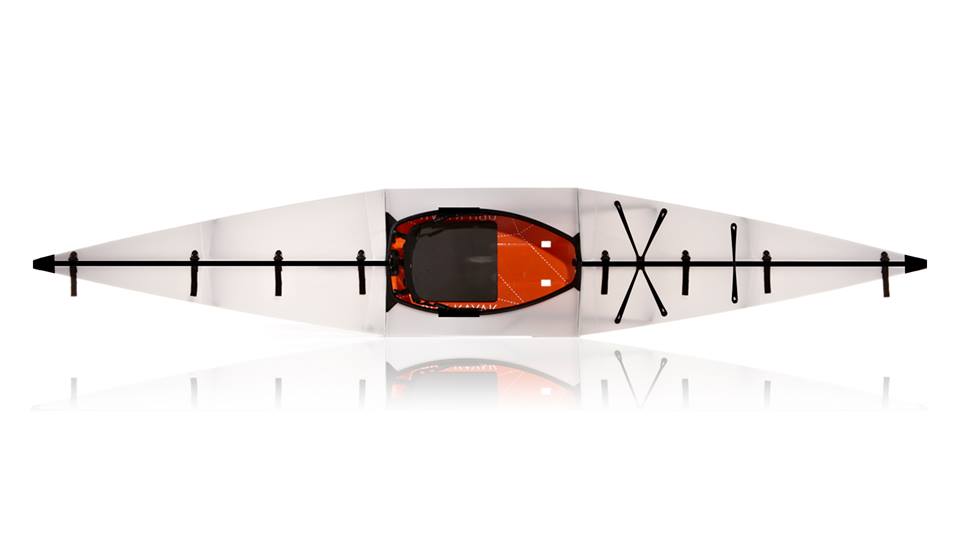 Anton Willis, Roberto Gutierrez, and Andy Sobhani paddle into the Shark Tank when they pitch Oru Kayak, a fold up kayak that fits in a neat carrying case for transport. They started the business when their Kickstarter project was successfully funded on Dec 19, 2012. The three men raised a whopping $443,000 on an $80,000 ask.
Anton, a life-long paddler from the beautiful Mendocino county area and Berkley architecture grad, created the Oru Kayak when he moved to San Francisco and didn't have enough room in his small apartment to store his old, fiberglass kayak. He was an origami aficionado and began experimenting with creating a folding kayak. Sobhani, who has MBA in Design Strategy from CCA, and Gutierrez, a former professional surf kayaker and outdoor products sales pro, joined Willis in the business at the beginning. Now the three "paddletrepreneurs" are on point to change the way people use kayaks.
The Oru Kayak won many awards for their innovative design and were featured in Popular Science, Fast Company, Gear Patrol, CNN, and many other media outlets. Just prior to the original air date, their products were still on back order. They likely need a Shark to help with cash for inventory.
Oru Kayak Shark Tank Recap
Anton, Roberto, and Andy pitched the panel of five Sharks on the business and its prospects for growth. They impressed Robert Herjavec enough to invest $500,00 for 25 percent equity.
Oru Kayak Shark Tank Update
Unfortunately, the deal with Herjavec never closed. Oru continues to grow however. They did partner with GetOutfitted, a company that rents outdoor gear Oru has a special rent to own program where the 6 day rental fee of $150 will be credited toward the purchase of a new kayak.
They are available at some REI stores. In 2017, Oru coordinated a solo kayak journey from Havana, Cuba to Key West, Florida. It was the first journey done by a solo kayaker (a tandem kayak had previously made the journey). As of August, 2021, they have five models and they offer financing. Annual revenue is $8 million. In September, 2021, the company was acquired by Solo Stove for an undisclosed amount.
Posts About Oru Kayak on Shark Tank Blog
Company Information
Video