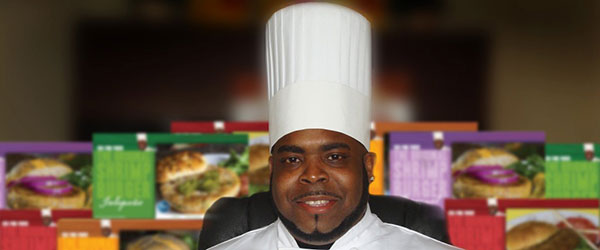 CBS Chef Big Shake is on ABC's Shark Tank tonight in a re-run of the original episode that aired in season two. His original Shrimp Burger didn't get the deal, even though Daymond John connected with the Chef. He walked away with no deal on the show but has been doing great ever since.
You could see the emotion in his face as he walked out of the Shark Tank. He even said that he was greatly disappointed. After the show, he got the investor he needed and a better deal than what he was asking for on the show.
Chef Big Shake had sales of less than $30,000 before the show and this year, his projected sales are over $5,000,000 dollars making his company a huge success. It couldn't have happened to a nicer guy.
Chef Big Shake left with a different attitude than many of the other Shark Tank Entrepreneurs. He didn't walk out defeated, he put the show behind him and kept working to get his deal. He's a prime example of what it takes to get a deal.
Daymond John said something interesting when he told him he was out. He said that he would be investing in him and not the business. For that reason he was out. His deal may not have turned out as good had Daymond John invested in the deal.
Some people might question that logic, but it's quite possible that his investor has connections in the food industry making him or her a better partner for his business.
Chef Big Shake said he's slated to go into over 2,000 grocery stores and, despite no investment, he states that Shark Tank saved his business.
I think Chef Big Shake saved his business by doing whatever it takes to find success and not quitting after he walked out of the Shark Tank set. This man is a true Entrepreneur!