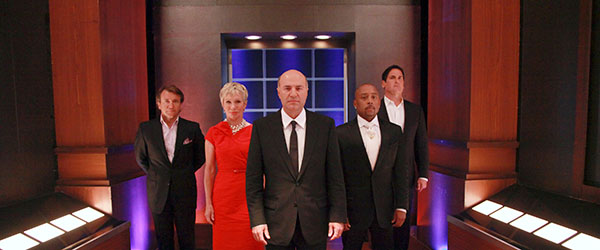 Shark Tank success stories share common characteristics. Success is not determined during the show, it's after the show that counts.  Many of the Entrepreneurs who don't get deals end up sharing in the after-the-show success stories. Chef Big Shake is a perfect example.
So what is it that we see in the success stories, and what do those who fail have in common? I think you could sum it up into attitude, which has come out in blog posts and articles on big name sites like CNET, an article about an Entrepreneur who got the deal on the show and watched it fall apart after.
Others had a deal on the show that fell apart after the show and ended up with an even better deal. Those people understand that a deal is never done until you have your paperwork signed and the check is in the bank.
Ultimately, Success on the show has so much to do with what the Entrepreneur says. Mark Cuban asked Shelly Ehler what she would do if she had a CEO of a major corporation that wanted to meet with her on her child's birthday and she responded she would go to that meeting because she showers her kids with unconditional love and going to that meeting is critical to her and her families future. She made the point that she is on the show because of the strong support from her family. If she didn't have their support, she wouldn't be there.
Successful Entrepreneurs surround themselves with people who support them. It's critical when your business doesn't work out so you can get back up and go again. Shelly and her family have those experiences.
Chef Big Shake has that experience. He didn't stop when the Shark Tank Investors said no. He was clearly  emotional when leaving, but he wasn't defeated, he was empowered.
What Shark Tank Success Characteristics do you think are important?