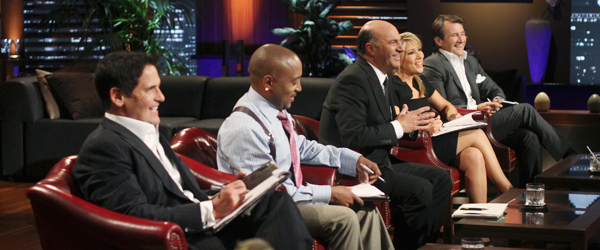 Shark Tank fan or not, when most people hear or read the term "make money online," they get visions of some quick buck artist selling some hinky "system" designed to guarantee riches beyond your wildest dreams for just two or three hours of work per day. You've seen the long sales letters online, or perhaps a video touting a way to quit your day job by utilizing the far reaching power of the internet. I personally know several of these money making gurus. While there are many questionable "make money online" products, courses, and systems out there, the fact of the matter is, you can make money online- and as many Shark Tank entrepreneur has proven- lots of it.
When I talk to Shark Tank entrepreneurs, one of the first questions I ask them is what happened to their website traffic on show night. Every one of them experiences huge traffic bursts- usually for nearly a week after the show airs. The entrepreneurs know they need that website to be successful. Chances are, if a website doesn't have a sound eCommerce solution and is not hosted on dedicated servers, the company behind the website either doesn't have the know how or resources to capitalize on this most important component of a business's brand.
Look at businesses like Tower Paddle Boards. Entrepreneur Stephan Aarstol built his business by having a vibrant, search engine optimized website. He recently delivered a $50,000 dividend check to Mark Cuban just 120 days after closing their deal. Did Cuban bring juice to the business? Absolutely, but it wouldn't mean a thing without the web architecture put in place by Aarstol.
Look at Daisy Cakes. They are doing over $100,000 a month, and they sell cakes- a product more commonly associated with a local retail store than the internet. The Smart Baker was selling online before appearing on Shark Tank, so was Litter Jewelry, ScottEvest, and a host of other Shark Tank Entrepreneurs. Entrepreneurs don't even need to get funded, as Scott Jordan proved, to get the maximum exposure for a website out of an appearance on the show.
The ability to make money online is a natural outgrowth of any business these days. If you aren't using your website to actively sell a product or service, you are leaving money on the table.  It is a 24 hour a day, 365 day a year sales person for your business.  Every business needs a good website.