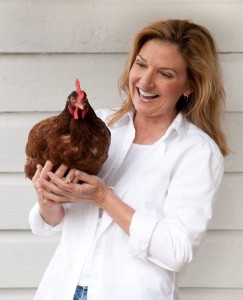 Daisy Cakes founder Kim Nelson scored a huge surprise when Barbara Corcoran made her a deal to give her $50,000 she needed to market her company. It turns out that the $50,000 didn't matter the minute Kim Nelson appeared on the show.
Over 70,000 people hit her online store in the first three minutes to check out Daisy Cakes specialties such as her Red Velvet Cake and that made paying back The Sharks Investment easy.
Barbara Corcoran gave Kim Nelson the deal provided that she returns the first dollar made from every cake over to Barbara Corcoran until the $50,000 was paid back. Kim Nelson readily agreed.
As you might suspect, the Online Store crashed during the first episode forcing Kim Nelson to have a new website built fast. Barbara Corcoran was able to help the start-up get a new website online by Monday morning! Nice having her as a business partner.
Ironically, Kim Nelson and Daisy Cakes almost left the Shark Tank with no deal. All of the other Sharks had shot her down because they were concerned about the shelf-life of her cakes. She ships them to customers packaged in dry ice and they are very expensive, but as I understand, are well worth every penny.
Barbara Corcoran watched the other Sharks eat every last bit of the cake they were served as they turned her down. That was the moment that Daisy Cakes got the deal. The fact that all of The Sharks at everything including the crumbs sealed the deal and the rest is history.
I missed the prediction on this one, thinking that Daisy Cakes would be left without a deal because of the shelf-life. I was happily wrong on this one! Congratulations to Daisy cakes on their huge success and continued growth.
This was the tastiest pitch on Shark Tank.