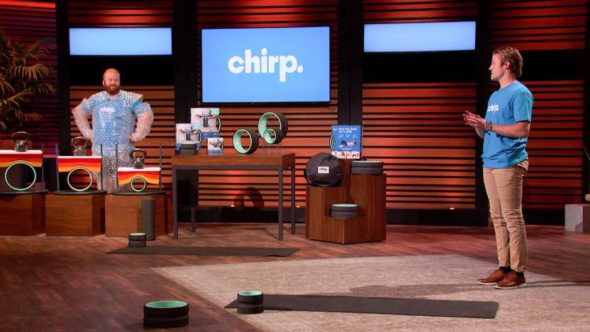 Tate Stock invented Chirp Wheels after seeing a similar product at his aunt's house. He went looking for it on Amazon and saw it was no longer available, even though it had strong search trends on the site. Like any enterprising young man, he spent $400 on some PVC pipe and yoga mats and made his own. That netted him $12,000 in profits!
He knew he was on to something, so he took $100,000 he had saved up and started producing Chirp Wheels in his friend's barn. The product was initially called the Plexus Yoga Wheel. He rebranded the company to Chirp after consulting with doctors and chiropractors who said it was a good tool for stretching back muscles. Apparently, Tate believes back pain is a better selling point than yoga. He also has a back care course available on his website.
Tate makes the product in Utah. He used to manufacture in China, but the factory he dealt with knocked off his design, so he came back to the USA. In 2018, after coming back "home," he raised a whopping $1.5 million on Kickstarter – on of only 72 companies to break the million dollar mark on the Crowdfunding site. He also started his own fulfillment company, ShipStud, to cut the costs of shipping his product. Tate sold quite a few Chirp Wheels that year, $8 million worth! last year's sales were $12 million. Now he wants a Shark to help him take the business to the next level.
My Take on Chirp Wheels
I have actually used this product at our old gym. I suffer from occasional back pain and it's really good at stretching things out. Since we've cancelled our gym membership due to Covid-19, we've been walking, biking and lifting weights at home. This would be a welcome addition to our minimalist "home gym."
I found it quite good at stretching out my back. This summer I had a major flare-up and went to a PT who used similar stretching equipment. At $55.99 on Amazon, it's an investment in my health I am going to make. I'm in.
Will Sharks Deal on this Wheel?
I am sure the Sharks will be impressed with Mr. Stock. He's built a strong business and had great success. What I fear is they'll think he doesn't need a Shark and is only in the Tank for the commercial. While the product is a good one, I think he leaves without a deal.