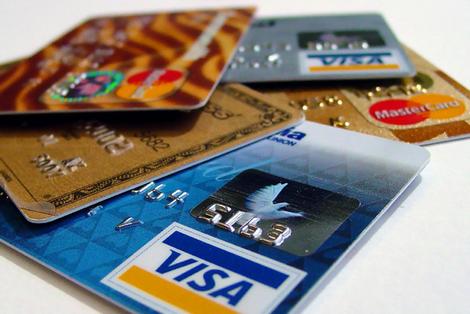 Total Merchant Resources, a credit card processing and cash advance business out of New Jersey pitches their business in Shark Tank Episode 509. This is the first credit card processing business to appear in the Tank and I believe the first financial services business as well. Total Merchant Resources provides credit card processing services to businesses of all sizes. They have deals with hundreds of Dunkin Donuts, Subway, Taco Bell and other franchisees.
In addition to providing credit card processing services, Total Merchant Resources offers cash advances to businesses based on their credit card processing volume. If a business needs a quick $10,000 loan and they routinely process $20,000 per month in credit card transactions, Total Merchant Resources will loan them the money and take the debt repayment from the following month's transactions.
My Take on Credit Card Processing
The credit card processing business is very lucrative for driven salespeople. I tried it out a number of years ago, and it wasn't my cup of tea. Most companies like Total Merchant Resources operate on a slim margin over the processing rate for whatever bank they represent. They also make money designing and selling POS Systems to businesses.
The way to make big mony in this businesses is to have a lot of businesses processing their credit card transactions through you. the fractions of a percent in margins add up when you have a lot of customers. Good salespeople can earn an excellent living in this business, but it's a real grind. I'm not sure why this business is on Shark Tank; there is nothing at all proprietary about it and anyone could start-up selling credit card processing services with a small, initial investment.
Do the Sharks extend credit?
The Sharks, like me, will know there is nothing proprietary about this business. I can hear Kevin O'Leary now: "what's to stop me from opening up Mr. Wonderful's credit card processing service and hiring a bunch of salespeople to do the work?" The fact is, there's nothing stopping Mr. Wonderful and with his stack, he could probably underwrite it himself.
The Sharks will drop out one by one and this could very well be a "train wreck edit" from the looks of the previews. Total Merchant Resources looks like a solid business, I just don't think the Sharks are extending them any credit.