Drew Beaumier is the Real Life Transformer. The self-professed artistic entrepreneur created a driveable suit. His resume lists more accomplishments than most people do in their entire life, yet Drew is in his mid 20's. He has a knack for attracting attention, after appearing on many shows including American Idol and now Shark Tank Episode 408. The Sharks are fascinated with Drew Beaumier, and that got him a deal he's excited about.
Drew Beaumier Vision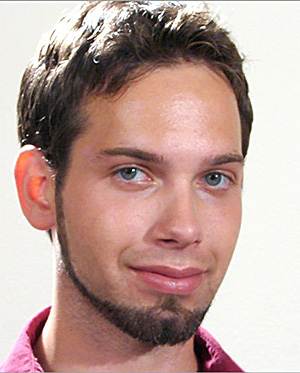 I have no doubt Drew Beaumier's vision is great, but he has too many projects and dreams. He lacks focus to be the absolute best. Drew needs to reduce the shiny objects he chases and lock on his passion, directing. Everything else is a diversion for this entrepreneur and is a flag to seasoned industry veterans, taking Drew to the next level is a potentially expensive investment.
Drew Beaumier's personal blog shows two resumes, one for Directing, seeking work, and the other for Customer Service, seeking a waiter/bartender work. Drew's dual resumes work against each other. Nobody wants to hire a director that has a resume focused on the hospitality industry, and nobody in the hospitality industry wants to hire a budding entrepreneur who is focused on directing. Drew's resume needs to merge, allowing him to pursue the hospitality industry while he is developing his film career.
Beaumier is a hard working Ohio native who now resides in Burbank, California, again pointing to his passion for directing. Drew's appearances include American Idol, in several print articles including The Sun, TMZ, and several Anime events. Now, Drew adds Shark Tank Season 4, Episode 408 to that list.
Drive Suits, attracts attention, has a niche market but is still a novelty at best. Drew's focus is diluted making this a bad investment for The Sharks. The best path is focusing on pursuing the big dream, directing and leave the rest to somebody else.
Look for more on Drew Beaumier in the Shark Tank Blog Entrepreneur section as we follow his career.