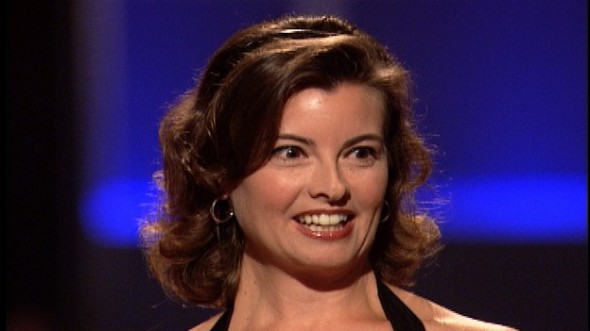 I spoke with Leslie Haywood recently to get a Grill Charms update. Leslie successfully charmed the Sharks in season 1, netting Robert Herjavec as a business partner. Grill Charms are metallic "labels" for your grilled meats so you can distinguish who gets a rare piece or a well done piece or for any purpose. They're a must have grill accessory for the discerning barbecue enthusiast.
Grill Charms Update: Exit Strategy
Leslie Haywood has entered into an exclusive licensing agreement with Fox Run Brands, LLC, to manufacture and distribute her product Grill Charms , the "Absolute Must Have Grilling Accessory."  Fox Run Brands LLC is a leading designer, marketer and distributor of nationally-branded consumer products for the kitchen & home worldwide. The deal was announced back in November, but it becomes final on March 1, 2013.
Leslie had an update segment in season two, but she's hoping for another one. "One aspect of business that's not touched on much on Shark Tank is the exit strategy," Leslie explains, "it's an interesting facet – how you go about doing it. The deal with Fox Run wasn't orchestrated by Robert, they came to me because they'd seen me on Shark Tank. The publicity from the show lasts a long time; I was on in season one and I still have notoriety. You appear more credible to people when you're on TV, at least that's the perception."
Grill Charms Update: Transitions
Leslie's husband is a commercial airline pilot. "He was  supportive," she says, "at the beginning, I was a young, stay at home mom. He would never admit it but he was like 'that's nice honey, you go ahead and do that.' Inventing this was a crazy thing to do, but he was supportive because that's his job as a husband. There were times when it was challenging, what with trade shows, conflicting schedules; it definitely derailed my stay at home mom plan."
"It's still just me and my little office across from the kids' playroom. I was outed on the show; I was pretending to be a big company and I played it for a while, but it was liberating to be outed. I'm still there. I have a distributor in Ohio, a factory in Taiwan, a web guy in Texas, and I know enough accounting to be dangerous, so I can get away with no employees. You can do that now, more than any other time in history."
"When I first started, my 5 year plan was to be next Martha Stewart with a big conglomerate. When I stepped back and analyzed what success meant to me, I came to realize my definition of success is FREEDOM. I had less freedom as I got bigger, it was hard work. My kids are still young, I thought maybe that first kind of success isn't really what I wanted, I wanted to spend time with my kids. They're 8 and 10 now, they were 1 and 3 when I started. My kids grew up with mom as inventor and entrepreneur, but I wanted to be there as strong role model for them, instead of off in LA on TV."
"When Fox  Run approached me in the Spring, I thought about it for a while. They had been watching the product. A larger company tried to knock me off – a big company in the industry that are known for being knock off artists. The knocked off product sucks, but I can't fight them on an even playing field.  Fox Run can do what they want with that. That factored into my decision too."
"Grill Charms  is going under OUTSET Brand, a high-end entertaining product group with a high-end grilling line. I'll get quarterly royalties in perpetuity. I can be as involved as I want. I have four other products we are talking about, so it's not the end for me; you might see other Leslie Haywood inspired products and not know it (actually I have a big mouth so I'll tell everyone). Now I have my licensing partners right there, so I am licensing EVERYTHING! Move over Mr. Wonderful!"
The Shark Tank Experience
"Robert is so awesome, I call him when I need him, but I haven't needed him a lot. He's so giving of his time, when I need something, he's there within 24 hours. Robert has been made whole, he's had his exit strategy."
"It seems like whenever producers are making calls to cast entrepreneurs,  I get calls. Kyle Nardo reached out to me and I gave him my two cents on how to approach Shark Tank. I'm giving of my time when people call. I needed advice when I started and I got a lot of helpful tips from other moms with businesses and people in the entrepreneurial world. People like to share what they've learned. When I started my company, I came to realize how strange we entrepreneurs are!"
Leslie and Grill Charms are certainly a Shark Tank success, I wish her the best! She ended our conversation by telling me "your dreams are only limited by your imagination. When my then 4-year-old wanted to invent crayons, it led to a great conversation.  As an entrepreneur, there are a lot of teachable moments."
I had one more question for Leslie; she answers it over at The Hot Dog Truck.