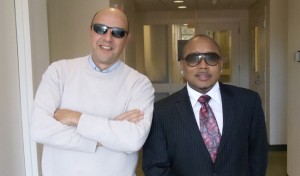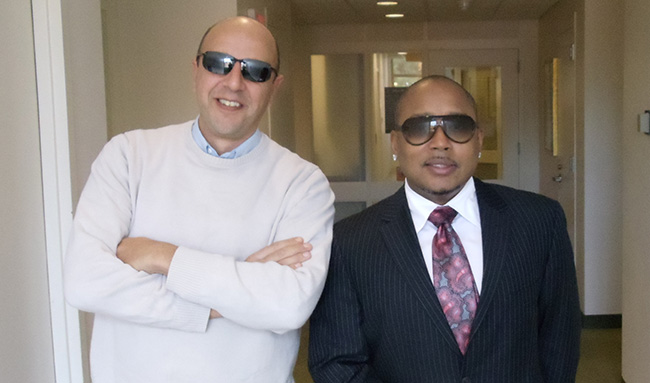 Hot Dog Toppings may not be the first thing that comes to mind when you think of Shark Tank, but I get a kick out of asking the people I interview for this site THE QUESTION: "Do you put ketchup on your hot dogs?" When I got the chance to head over to Babson College for a press conference back in October to meet Daymond John, I wasn't going to let a golden opportunity slip by! Daymond was there to promote the latest winner of the consulting services contest sponsored by Startup America, himself, and Babson College.  It was a glorious autumn morning in New England.
New Yorkers have Specific preferences for Hot Dog Toppings
Many New York hot dog lovers will go for Red Onion Sauce, but there are many acceptable hot dog toppings you can order in the Big Apple without incurring the wrath of the Hotdogman (just stay away from ketchup)! As Daymond John and I were walking and chatting from the press conference to the outdoor photo-op area, I asked him if I could put him on film. He didn't look too happy about it; I think he thought I was going to ask some "hard-hitting" questions. Little did he know, hot dog toppings were on my mind!
He looked a bit nervous/agitated when I broke out my video camera, but when he figured out what I was up to, he loosened up. I am sure he never expected to be asked about his preference for hot dog toppings at an entrepreneurial press conference!
I expected one of two answers from Daymond. He's a native New Yorker, so I thought he'd either go for the Red Onion Sauce answer or another popular grouping of hot dog toppings. I got out the camera, and asked my question: "Do you put ketchup on your hot dogs"
To get Daymond's answer, watch this video!