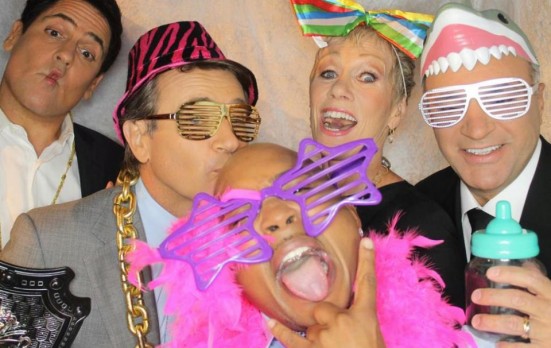 The January schedule for Shark Tank is under way. A record amount of fans watched a repeat of episode 303 from season 3 on New Year's Day. The first new show of 2013 aired last Friday, January 4 and Mark Cuban and Lori Greiner made a million dollar offer for the Gameface Company.
January Schedule has more re-runs on tap
Another new show airs on Friday, January 11 with episode 414. This show features two businesses that had wildly successful Kickstarter campaigns. After the 11th, the January schedule shifts back to re-runs. Shark Tank fans will have to wait until February 1 for another new episode! The Shark Tank Blog is already interviewing entrepreneurs who will appear on that show.
January 18 will have a re-run of episode 311 from season 3. This episode features Kisstixx lip balm and has Mr. Wonderful and Barbara Corcoran test the product with the Shark Tank's first on air kiss! Heat Helper and the Smart Baker also appear in this episode. The most infamous Shark Tank entrepreneur ever, Scott Jordan, is also on this show. Fans will remember him going head to head with Mark Cuban over patent issues. If you haven't seen this one, don't miss it!
ABC has more re-runs plugged in for "off" nights as well. On Sunday, January 20, episode 404 airs at 10 PM eastern time. Thursday, January 31, episode 309 airs at 8 PM eastern. It seems ABC is plugging open time slots with Shark Tank because it's the hottest show on TV right now! That's great for fans and it's a good strategy to attract new fans who may not watch TV on Fridays.
The "regular" Friday night January schedule finishes up on the 25th with episode 401 from season 4. The Cheater's App headlines this show with one of the best negotiating sessions by an entrepreneur ever. Surfset Fitness gets a deal to, but The Alpha M Style System and eCreamery Ice Cream walk away empty-handed.
On to February
There's plenty of Shark Tank in January, but the next new episode is Friday, February 1, 2013. I am interviewing (at least) 2 of the entrepreneurs who'll appear on that show. One business is an MP3 embedded teddy bear. The other is a Huarache Sandal company that hopes the barefoot running craze will get the Sharks excited.
Once the January schedule of re-runs is over, we should see a higher concentration of new shows until March Madness forces many network shows into re-run mode. After that, the spring sweeps period should guarantee some blockbuster Shark Tank episodes going into the summer.