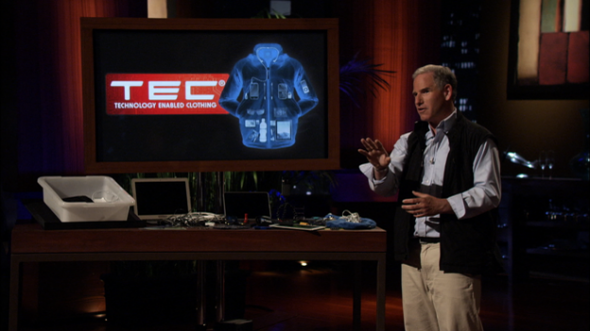 The latest entry on the Scott Jordan apology tour is more detailed than the first, but still sounds about as shallow as the man. Jordan, who is famous for his season three Shark Tank appearance, raised the ire of conservatives across the nation when he called Fox News viewers "@#$%ing idiots" (among other insults), is in full "spin control" mode as his business faces boycotts in the wake of his hate speech.
Mr. Jordan took down his Facebook and Twitter accounts and published another apology on Medium:
I am profoundly sorry.

I am profoundly sorry for my horrible and offensive remarks.

This past Sunday, I posted on my personal Facebook page an incredibly rude and inaccurate statement about SCOTTeVEST's TV advertising on Fox News. On Monday, I removed the offensive post and posted an apology on Facebook. I have since deactivated my Facebook account and the apology is no longer available, so I am writing it here.

To those that I called gullible and idiotic, I am truly sorry.

As the founder of SCOTTeVEST, Inc., I have spent more than 17 years with the help of an amazing team building an awesome company with world class products and customer service. My idiotic statement not only jeopardized all of that hard work, but it also compromised the faith that SCOTTeVEST customers and our team of 20+ employees and contractors entrusted in me.

I also want to apologize to the SCOTTeVEST customer service team, who are taking the brunt of the backlash for my actions. SCOTTeVEST employees are good people that do not deserve to be punished for my actions.

I will continue to learn from my mistakes and strive to become a better person.

Sincerely,

Scott Jordan, Co-Founder of SCOTTeVEST, Inc.
Scott Jordan Apology is Insincere
Why he felt compelled to issue a second apology is beyond me. People familiar with the man know he is "never wrong" and acts as if everyone is beneath him. His narrow-mindedness is only exceeded by his utter arrogance. The one saving grace is Facebook and Twitter are now Jordan-free. It must have been difficult for a person with an ego like Jordan's to take down his social media pages. He conducts himself with the giddy glee, forethought and intellect of a middle school bully on social media. How he'll find an outlet for his ugly thoughts in the future will be interesting to watch.
In the mean time, I'm left wondering about the motivation for the latest Scott Jordan apology. Perhaps his own company is suing him. Maybe he's in fear for his life. He could see his balance sheet going to zero. One thing is certain though, he's not sorry. He's only sorry he got caught. Jordan is the type of person who won't admit he's wrong and won't tolerate opposing views. People like that don't apologize because they're sorry, they apologize because someone told them they have to. Sorry Scott, I'm not buying it. Apparently a lot of people are saying that about your vests now, too.
For the original story about Jordan's remarks, click here.