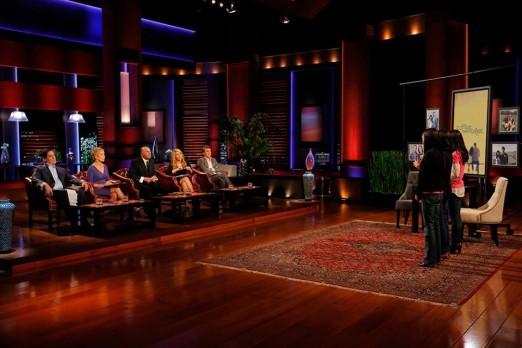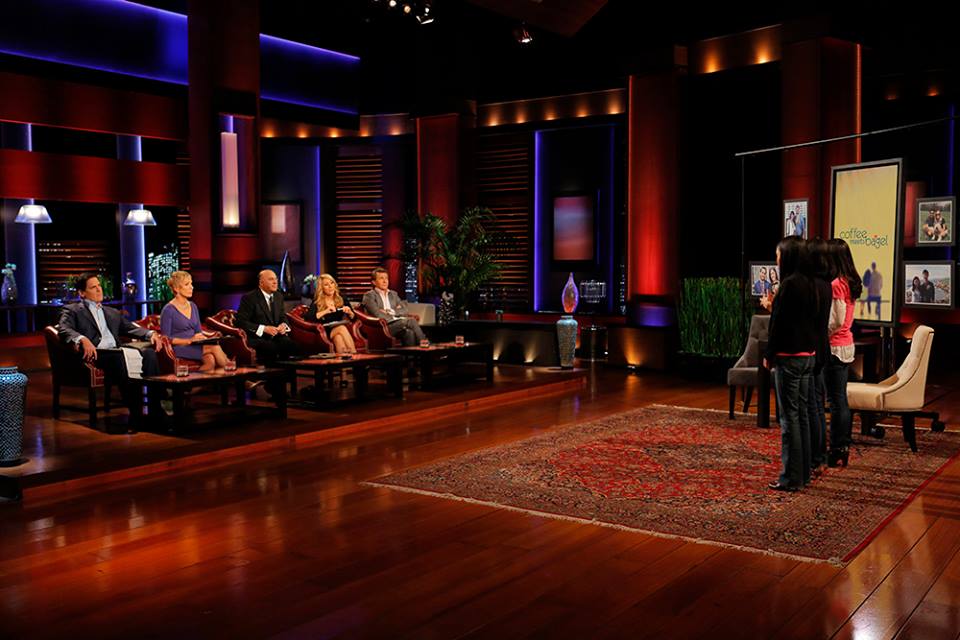 The Kang sisters:  Aram, Da Woon, and Soo, pitch a new, free dating app called Coffee Meets Bagel, in Shark Tank episode 611. Unlike Bantam Bagels, Coffee Meets Bagel has nothing to do with food. The Kangs developed a dating app that leverages Facebook friends and friends of friends under the assumption that the best way to meet people is through someone you already know.
The company tag line – "What's Happening at Noon" – refers to the time of day when new introductions are made. For people who sign up, a new introduction – called a "bagel" – gets sent to you each day at noon. You choose to "like" or "pass" on each new "bagel." If both people click "like," they can pursue dating and/or a relationship from that point on.
The Kangs' dating app already has over 100,000 downloads and hundreds of happily matched "bagels." Whether this is the dating app that changes the relationship landscape in the 21st century remains to be seen, but it appears the Kangs invented a new and novel twist on dating. It's kind of like Lunch Dates meets Tinder meets Match.com.
My Take on the Coffee Meets Bagel Dating App
As I always say when a dating app or service appears in the Shark Tank: "I met my wife the old-fashioned way – in a bar!" We met before smart phones and dating apps and we've been together 17 years. I am SO GLAD I will never date in the modern landscape; for me it just seems so impersonal – but the times they are a changing!
The sisters created the app to suit their own needs. They kept wondering "why are we having trouble meeting other decent people like us?" When three intelligent and attractive young women are having problems meeting quality men, I personally think there is something very wrong with modern relationships!
The theory behind Coffee Meets Bagel is sound. The goal is to pre-screen potential dates before actually meeting them in person, hopefully to weed out folks that are incompatible. I get the concept and, if I were a young 20 something, I'd probably download it.
While I'll never use a dating app of any kind, this one looks like a fun way to meet new people. The download is free, so you really have nothing to lose. The question is, will the Sharks go for it?
Do Sharks Date Bagels?
I hate to say it, but a Shark hasn't invested in a dating app before, and I think the trend will continue with Coffee Meets Bagel. Based on the previews and the Kang's placement in Mr. Wonderful's Gag Reel from last fall, it looks like it could be a rough swim in the Tank for Coffee Meets Bagel.
The Kang sisters tell the Sharks they are "pre-revenue," which always elicits a poor response. The promos also edit them to look like they're taking some heat from the Sharks. Whenever any kind of app appears on Shark Tank, dating app or otherwise, there's enhanced scrutiny because there is no, real physical product. Apps come down to service on the back-end and good monetization. Since Coffee Meets Bagel is free, monetization is a big issue.
Regardless of the merits of Coffee Meets Bagel, I don't think the Sharks go for it and the pitch has the potential of being the first Shark Tank "train wreck" of the New Year. Their slogan may be "What's happening at Noon," but here's what's happening in the Shark Tank: no deal.
Related articles across the web