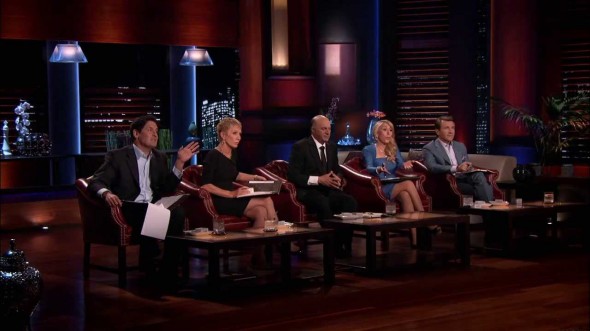 Last week's Shark Tank yielded no deals, but episode 511 airing on November 22, 2013 has the potential to have all four entrepreneurs leave the Tank with a deal. Let's look at why November 22 could be a Shark Tank "Grand Slam."
November 22 is the last new, season five show before holiday shopping season kicks into gear. Even though some businesses began advertising Christmas gifts before Halloween, holiday shopping begins in earnest on "Black Friday," the day after Thanksgiving. "Black Monday," the Monday after Thanksgiving, is the biggest online shopping day of the year. All four businesses appearing on November 22 have HUGE online sales potential going into the holiday season, and the savvy Sharks know it; they'll want businesses with big potential for online sales fresh in consumers' minds.
November 22 is Shark Friday
The first business that has big online sales potential is Chocomize, the custom chocolate bar company. People who want a unique, low-cost gift will flock to this business. For under ten bucks, you can give a delicious, personalized gift that will have recipients raving and craving for more. With a good bounce from Shark Tank right before the holidays, they could do hundreds of thousands of dollars in business. A Shark investor will get an immediate bump on their investment with this business.
PurseCase is another business with good holiday sales potential. Any fashionable gal would LOVE an iPhone clutch purse to accessorize that New Years Eve party dress. It's a great stocking stuffer and a good utilitarian product year-round. I can see this business selling quite a few units during the holiday season and a Shark would want a piece.
Yubo is a great gift for kids. Parents and grandparents everywhere will want to be remembered as the one who gave the gift of the coolest lunch box in school. Santa will also put a lot of these under the tree this year. It's a gift that will be used the entire school year, not tossed into a toy bin three days after Christmas, so it's a good gift-giving value. Any Shark that knows how kids feel about their lunch boxes will want to pack it in with Yubo.
Grace and Lace will win many holiday gift buyers because it's not "just another sweater." Folks who want to gift clothing items will get points for originality if they wrap up some of these fancy boot stockings or leg warmers. This business already does big sales online; a Shark behind them can only serve to accelerate those sales figures for the holidays.
4 Deals in Episode 511
Even though I didn't predict four deals in my individual previews about these businesses, after watching episode 510 on Friday, November 15, I got to thinking. Four deals would make great TV and drive a lot of holiday shopping business. Each of these companies is set up to capitalize on the Shark Tank Effect with their online sales platforms. It makes good business sense for the Sharks to have businesses they invest in get a good holiday sales jolt.
I think November 22 will have four deals and I think all the featured businesses will be a big success.