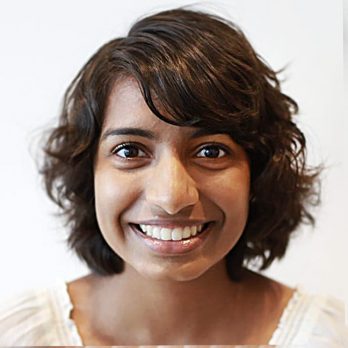 Disha Shidham, creator of the Savy App, is an intelligent young woman. She created her "comparative shopping" app for millenials who want high fashion, but don't want to pay high prices. Nearly a quarter of the US population are millennials and tapping into their purchasing power is critical for the survival of many brands and retailers.
Shidham is a self-taught coder who started tinkering with business ideas in high school. The idea for the Savy App (originally called Tacboard) came when she saw a friend saving sale-priced clothing items from different retailers. She decided to make an app that bookmarked items in retail stores and combined it with a kind of bidding platform.
Users log in to the Savy App and find clothing they like from participating retailers. They save it in their profile and indicate what price they're willing to pay. Retailers can alert users when their price point is met, all while gathering increasingly important data. Shidham got a lot of press for her efforts and participated in the MIT Summer Launch program for young entrepreneurs and the Concept Academy, a start-up mentoring and "concept validation" program for entrepreneurs.
She's hoping the Sharks get her concept when she pitches Savy in episode 917. Will a Shark want to step in and save this business?
My Take on the Savy App
Let me start by saying I admire Ms. Shidham's intelligence and spirit. She clearly has what it takes to be successful in life. Whether her Savy App is successful or not is another story. The app marketplace is crowded and full of shopping apps. To stand out, you have to have something so cool, people will flood the app store to get it. Personally, I don't shop much from my phone – too many security issues.
Speaking of a crowded app marketplace, I couldn't even find the Savy App in the app store. There were a bunch of other apps using "savy" as part of their title, but not Shidham's app. Since I don't shop on my phone and I couldn't find the app, I am out.
Will Sharks be Savvy about Savy?
I hate to say it, but I think we have a train wreck pitch in the making. Destroying millennial entrepreneurs is a recurring theme in the Tank and I think Savy is going to be the latest victim. Based on the video promos and the lack of an available app, methinks Shidham is in for a rough ride. It looks as if Mark Cuban reads her the riot act and she gets portrayed as clueless in her segment. It's going to get ugly folks, buckle up.