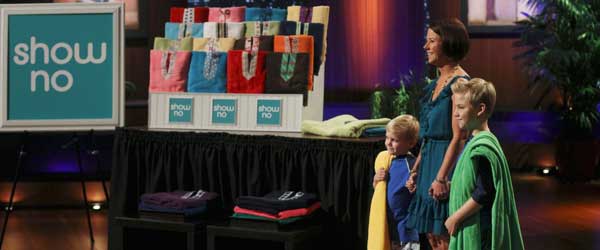 Show No Towels and entrepreneur Shelly Ehler won the ultimate prize on Shark Tank last week in the follow-up segment:  they're going to Disney Land! Tonight's follow-up segment features Steve Gadlin from I Want to Draw a Cat For You. The follow up segments are interesting because they show the Shark Tank success stories. People love winners and follow-ups on Shark Tank feature winners.
Shelly Ehler is certainly a winner, but she also is a good representation of something Kyle Nardo, of Nardo's Natural, made me aware of when we met: the Shark Tank "community." The entrepreneurs who have appeared on the show belong to a somewhat exclusive club, and many of them have formed an impromptu network of sorts. I first got wind of this when talking to Daniel Rensing from The Smart Baker. He told me about how he'd befriended the Nardo boys. Kyle Nardo reiterated the story.
Shelly Ehler has become a sort of Shark Tank den mother in this community. Shelly and her Show No Towels obviously got funded, but Shelly takes her role as successful Shark Tank entrepreneur to the next level. She reaches out to other entrepreneurs and offers her support, advice, and friendship. Shelly has become an online pal of mine over the past few months- I have even asked her to write the Foreword for a book I am writing.
In the aftermath of her follow-up segment, she sent me some pictures of her meeting with other Shark Tank entrepreneurs.
Here is a picture of Shelly with Wallace Tennelle, the husband of Ivory Tenelle who pitched the Swilt on the show.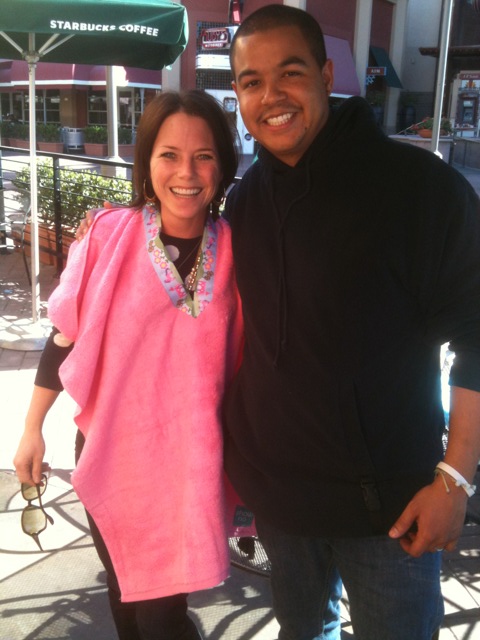 Shelly met with the Wallaces recently- she frequently chats with past entrepreneurs. Always eager to offer advice and inspiration, Shelley is a natural at building this growing community.
She also recently met with Rick Hopper, the guy who made "instant" millions with ReaderRest.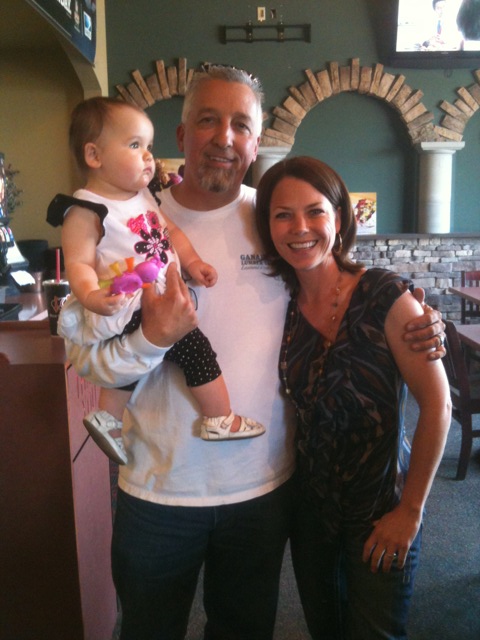 Rick and Shelly share a Shark Tank connection with Lori Greiner, who funded both of their businesses.
Shelly also shared a (blurry) photo of her with Kiersten Hathcock , the inventor of the Mod Mom line of furniture from season two.  She just entered into an arrangement with The Pottery Barn's Land of Nod! Shelly and Keirsten recently met for lunch and sat next to Little Richard!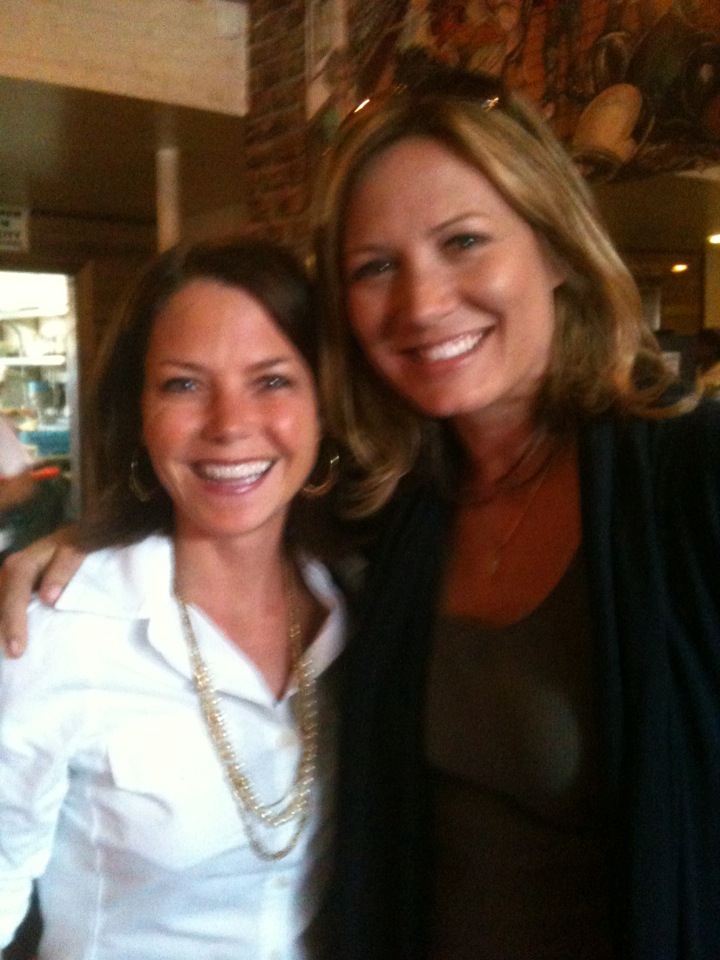 Shelly Ehler is living the Shark Tank lifestyle and giving back to other entrepreneurs (and at least one blogger). She not only gives her insights into the Shark Tank, she is a source of inspiration (she speaks, writes and probably sleeps in EXCLAMATIONS!).
Entrepreneurs can learn a lot from her, whether they are on the Shark Tank or not. In order to be successful, you need to have that inner drive for whatever it is that is your business and passion, but there is one other important component: you need to give back to others. That's true success.