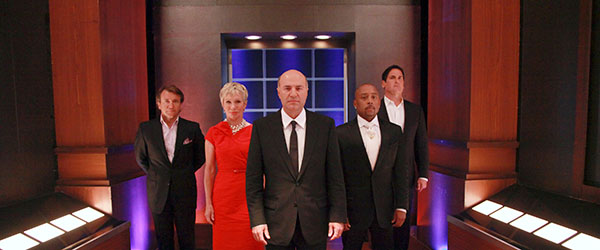 Many people who watch Shark Tank, ABC's hit show, ask how sensationalized the negotiations are on the show. Entrepreneurs who don't have an outcome the way they want, often suggest that the show is over sensationalized and does not necessarily show reality.
I have stepped into the Shark Tank on more than one occasion, not the television show, but the real deal, even having a strikingly similar setting with five investors, and a producer (a mentor who setup the meeting) and me, walking in nervous, even though I had pitched a hundreds of times before.
I find it interesting that many of the failed Shark Tank entrepreneurs are quick to share the show isn't what it seems. After studying these entrepreneurs, I could safely say the show is the only serious investor negotiation they've done.
That's not to say that some do have experience, they do, but they also have different reactions to the experience and are not bitter for being turned down. The truth is hard for many entrepreneurs including those that got a deal on the show, but have had it fall apart in due diligence, another common occurrence that happens in the real world of raising capital.
In every Shark Tank negotiation, I think of negotiations I've done to raise capital and solidify contracts. I connect with both entrepreneurs and sharks, thinking the deal through. I cheer them on when I've got great insight, and I think about similar mistakes I've made and what I could do differently next time.
I have over thirty years experience in the entrepreneurial world and yet I learn from so much from the first timers pitching their businesses. That's what makes the Shark Tank such a great show and just when I think I've got those investors figured out, I get the opportunity to visit with Barbara Corcoran.
I thought I had Barbara figured out, I didn't. She blew me away, demonstrating how savvy and calculated she really is, and I thought she was an emotional investor, how wrong I was. If you get the chance to connect with her, you really should. I hope to visit with her again, I have a whole new set of questions  I would ask.
Imagine what you could learn if you did more than just watch Shark Tank by studying these highly talented investors. You've got a well-rounded group of personalities including Mark Cuban, Daymond John, Kevin O'Leary, Robert Herjavec.
Rob Merlino, my business partner on sharktankblog.com also has unique experiences, connecting with guest shark, Lori Greiner, spending time with her on the phone and often connecting through email and Twitter.
The next time you hear somebody say that the Shark Tank doesn't work like the real world, you need to ask them what is the real world. When it comes to raising capital, everything seems like it is in the Shark Tank.