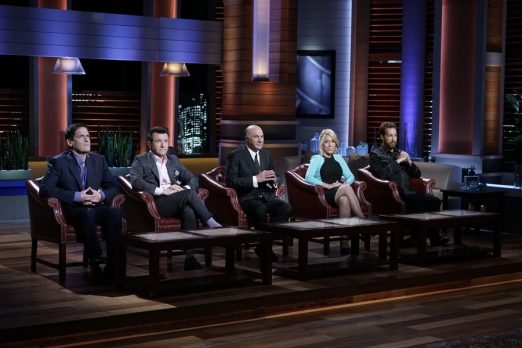 Chris Sacca returns to the Shark Tank tonight in episode 807 as four new businesses seek an investment to start, grow, or save their businesses. One of tonight's businesses comes in with a $40 million valuation, the highest ever on Shark Tank. Ryan Evans, Dave Evans, and Chris Haley want a Shark to get onboard with Inboard Technology, their business the manufactures the world's smoothest riding electric skateboard. Abe and Lisa Fetterman hope the Sharks smell a deal when they introduce Nomiku, their high-tech, sous vide cooking appliance that lets you cook through a mobile app. Michael Brandt and Geoffrey Woo pitch Nootrobox, their line of nootropic supplements that enhance mental clarity; they also created chewable coffee! Renaldo Webb hopes the Sharks go to the dogs as he pitches PetPlate, his freshly made, human grade dog food that's been called the "Blue Apron of dog food.'
Which business has the $40 million valuation and which business gets a deal tonight?
Back in season seven, Lori invested $125K for 18% of the Simply Fit Board, a twistingly fun way to get in shape. Since then, the product has an infomercial running all over the place. We'll see how the mother/daughter business is doing since teaming with Lori.
There are 28 Shark Tank Episodes for Season 8. This season features more appearances by Chris Sacca and a host of other surprises. Casting is currently closed, but it never hurts to get a head start on season nine! If you would like to appear on the show, check out our Auditions and Casting information.
Episode 807 – The Shark Investors and Entrepreneurs
The Shark Tank Episode 807 entrepreneurs will make their best pitch to the panel of five Shark investors who will use their own money if they choose to invest. The Shark Investors negotiate on the spot without any previous information, which differs from typical negotiations between venture capital investors and entrepreneurial start-ups.
Companies pitching the Shark Investors must go through a rigorous due diligence process before an on-air deal is completed. Shark Tank Blog follow ups help you keep track of the companies that end up successful and the ones that don't complete their deal.
Thank you for reading SharkTankBlog, the number one site for Entrepreneurs, Investors and Fans. Our content updates multiple times day, giving you the latest information on Episode 807, Season 8, and all other seasons and episodes.
Episode 807 Press Release
Episode 807 (12/2)
THE SHARKS HEAR A PITCH WITH A $40 MILLION EVALUATION, THE HIGHEST EVER ON 'SHARK TANK'
Silicon Valley Billionaire Investor Chris Sacca Returns to the Tank
"Episode 807" – When an entrepreneurial team from Santa Cruz, California, leaves the Tank to discuss an offer for their electric skateboard business, they get a surprise from the Sharks upon their return; an MIT grad from San Francisco, California, gave up a high-paying consultant job to focus on making human-quality pet food delivered fresh to your door; a duo from San Francisco, California, has a new generation of chewable coffee products made to optimize physical and mental function; and a former restaurateur and her husband designed a product that makes gourmet at-home cooking a breeze. Also, a follow-up on mother-daughter team Linda Clark & Gloria Hoffman from the Denver, Colorado, area and their Simply Fit Board, which Lori Greiner invested in during season seven, on "Shark Tank," airing FRIDAY, DECEMBER 2 (9:00-10:01 p.m. EST), on the ABC Television Network.
The Sharks in this episode are Mark Cuban, Robert Herjavec, Kevin O'Leary, Lori Greiner, and Chris Sacca.