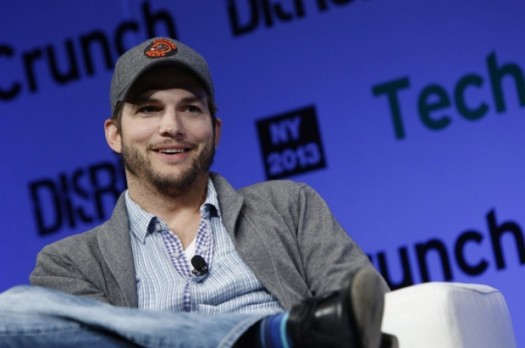 Ashton Kutcher will soon be saying "Dude, where's my Shark Tank?" According to ABC:
"On the upcoming seventh season of ABC's hit series Shark Tank, Ashton Kutcher, 37, will serve as a "guest shark" for a limited time. The series will return on Sept. 25, however, Ashton's stint has not been given a specified date just yet. Ashton though, being the sneaky guy he is, is said to have already taped the episode!"
Kutcher joins Nick Woodman, John Paul DeJorio, Steve Tisch, Jeff Foxworthy, and Mark Cuban (who became a "full time" Shark in season 3) as famous "guest Sharks" to join the panel.
Ashton Kutcher: Venture Capitalist
Ashton Kutcher is best known as an actor and Hollywood hunk, but lately he's had a lot of success as a venture capitalist. He was an early investor in Foursquare, the social media platform Skype bought for $8.6 billion. That deal tripled his money invested in a very short time. He's also an investor, through his VC company called A-Grade, in successful tech start-ups like Uber, AirBNB, YPlan, and Getaround.
Kutcher likes investing in businesses that "create efficiencies in that which is mundane." His high pay as a TV and movie star have allowed him to amass an investment war chest of over $100 million, which he doles out on ideas he believes in. Once Shark Tank season 7 starts, he'll have the chance to invest in businesses on the biggest venture capital stage in the world!
Like most recent "guest Sharks," Ashton Kutcher probably only appears in one or two episodes in season seven. If the show keeps going strong, there may be a need for new Sharks and Mr. Kutcher has the investment pedigree and star power to draw viewers and business people alike. His comedic background could make for lively banter in the Tank as well.
Who knows? If he's a regular someday, maybe they'll change the name of the show to "Two and a half Sharks!"