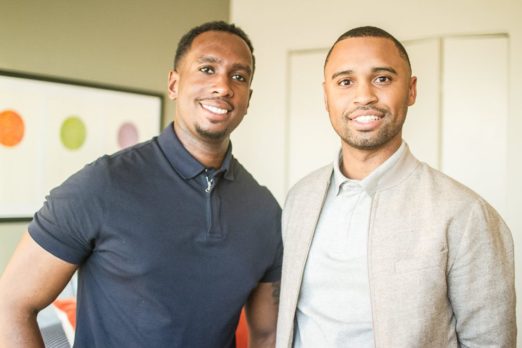 When Brandon Davenport and Marcellus Alexander III first started a business back in 2007, they probably never envisioned pitching Baobab Polo Shirts on Shark Tank 12 years later. The two men co-founded a company called Vesta Mobile Solutions, LLC which provided mobile marketing solutions. They sold the company in 2010 and each of them embarked into careers based in digital marketing.
Being young, reasonably wealthy (I presume) and living in New York, the guys got around town. Both men like wearing the ubiquitously versatile polo shirt because they go equally well with sweatpants and sport jackets. The problem was, the polo shirts they were buying for themselves sucked. Colors faded, collars got wrinkled (what they call "bacon collar") and the shirts just didn't hold up. They did some research, talked to hundreds of polo shirt afficiandoes, and came up with the idea for Baobab Polo Shirts.
The guys knew big clothing brands had "no correlation between quality and price." They wanted a shirt that would last. So they sourced som Prima cotton from the mountains of Lima, Peru and came up with Baobab Polo Shirts. The shirts are resistant to stains, odors, wrinkles, fading, collar curling and shrinkage. The name Baobab comes from a tree of the same name. The Baobab tree lives for a very long time.
The guys raised almost $60,000 on crowdfunding sites to get their first run of production going. They shipped their first shirts in April, 2018 and began the business in earnest in August of the same year. Both men, while their backgrounds are in digital marketing, list Daymond John as an entrepreneurial role model. Daymond is on the panel when they pitch their business in episode 1104. Will Daymond or one of the other Sharks think Baobab is a good fit?
My Take on Baobab Polo Shirts
I wear polo shirts when I get dressed up. In fact, a polo shirt is about as dressy as I get! I wear them with shorts, slacks, jeans and occasionally a sport jacket; I like their versatility too. The Baobab guys are spot on about the quality of a lot of clothing brands' products. I get one or two new polo shirts a year and throw out the same number because they're worn out. It would be nice to have a shirt that lasts longer.
At $85 per shirt, they're pricey, but when you factor in that you'll wear it exponentially longer than a "brand name" shirt, it really isn't that expensive. Polo Shirts never go out of style either. They haven't changed in the forty plus years I've worn them. Maybe Baobab polo shirts will last that long! I'm in.
Will Sharks Bite on Baobab?
Brandon and Marcellus will definitely be targeting Daymond. He's their inspiration and he's the fashion Shark. They will want a deal with him. Daymond is often wary of clothing companies, but he will invest if there is value. Look at Bombas – he took a chance with them and hit a home run.
Robert will like this company too. He hit it big with Tipsy Elves and he likes all online businesses like Baobab. Look for offers from both Robert and Daymond tonight. Kevin might jump in to spice things up, but I don't think Lori or Mark will bite on this one. If Daymond bids, these guys will accept.