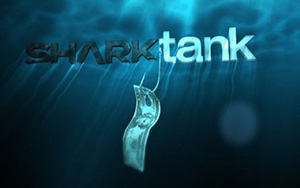 Considering all the people who want to be on Shark Tank, a casting scam is bound to happen, especially with a show as popular as Shark Tank on ABC. Last spring, over 40,000 businesses applied to be on Shark Tank, whether they sent an email or appeared at one of the official open casting calls. Unfortunately, there are people who wish to perpetuate a casting scam to further their own interests. Often, this does nothing for a would-be Shark Tank entrant other than dash their hopes. Like any scam, a Shark Tank casting scam will use the appearance of  an "official site" to lure in unsuspecting entrepreneurs with the intent of collecting email addresses for marketing purposes or other personal information for potentially unscrupulous gains.
Be On Shark Tank and Avoid a Casting Scam
We here at SharkTankBlog are not affiliated with ABC, Sony Pictures, or any other "Shark Tank entity." We are a fan site and we strive to provide the best information possible for fans and would-be Shark Tank entrepreneurs. You can read all about us HERE. We offer information to readers about how to apply to be on Shark Tank, but to date we have never mentioned anything about a casting scam.
The most important thing you can do if you want to be on Shark Tank and avoid a casting scam is to ONLY apply through the official ABC website. We offer advice on Auditions and Casting Information, but we direct you to the official ABC application. Any site promising to "take your start-up one step closer to Shark Tank," is merely a weak attempt at self promotion. The only way to be on Shark Tank is to deal directly with the producers, through ABC. HERE IS THE OFFICIAL LINK.
ABC does recruit entrepreneurs for the show, so a producer may call you to be on Shark Tank, but be sure to vet their credentials before spending a lot of time and energy. ABC/Shark Tank producers will NEVER ask for an application fee, they'll simply ask you to apply through their existing channels and offer encouragement.
Entrepreneurs are a hard charging group. They want to succeed and will take whatever steps necessary, whether they want to get a new sales channel or be on Shark Tank. This often clouds their judgement. REMEMBER: the only way to be on Shark Tank is to apply through ABC. Any other entities that promise to help you be on Shark Tank are just a thinly veiled casting scam.