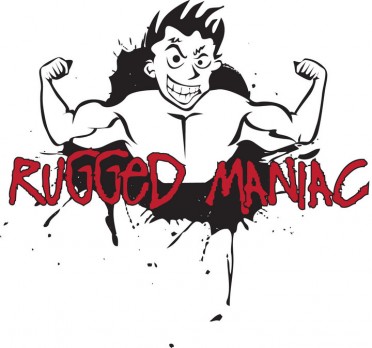 Bradford Scudder and Rob Dickens pitch their traveling 5K obstacle course they call Rugged Maniac in Shark Tank episode 522. Rugged Maniac is 3.1 miles of crazy obstacles followed by a day-long festival of games, music and drinks. Participants are promised mud, fire, beer music, and glory.
The pair started their business in 2010 and in 2014, they'll take their 3.1 mile course with 25+ obstacles to 20 cities all over the USA. Participants start their day slogging through mud, sliding into pools of water, running through "fire hurdles," climbing over walls and more as they make their way through the 3.1 mile course. When they're done, there's bands, beer, and camaraderie among the "rugged" participants.
These kind of "extreme obstacle courses" are all the rage with several companies offering similar experiences. Rugged Maniac claims to have more obstacles per mile than any of the others. It's their goal to be the number one extreme obstacle course business in the world. They likely want the Sharks' help with cash for running more venues each year.
Rugged Maniac Shark Tank Recap
Bradford and Rob enter the Tank looking for an investment of $1 million in return for 10% of their company, a figure that raises eyebrows amongst the Sharks. They present a video clip showing some of their "award-winning obstacles" being braved by a crowd of customers.
Robert Herjavec is familiar with one of their competitors, and wants to know how Rugged Maniac differs. The pair explain that their course is much shorter, with more obstacles, making it "more about the obstacles and less about the running." They seek to strike a balance between the challenge of the run and the fun of tackling the obstacles along the way.
Kevin O'Leary, in typical Mr. Wonderful fashion, cuts to the chase. He wants to know about sales. They will visit 20 cities nationwide, putting on the race events. Projected sales for the year are $4.2 million, with a cleared profit of $1 million. Rob predicts that in the following year, sales will be $6.5 million, with $2 million in profits.
They are able to converse confidently about their competitors, "guesstimating" their profits and market share, which is important in an entertainment industry like the one Rugged Maniacs hopes to gain ground in.
Robert Herjavec asks about their plans for expansion, and the pair reveal that they've reinvested the $1 million in profit into a complementary brand, events that include running with the bulls in America. The Bull Run is a separate company. The Sharks are interested in both companies, but Brad and Rob say that for 10% of that company, they'd need an additional $2 million investment.
Mark Cuban calls having two separate companies a "conflict of interest." He points out that no investor is going to tolerate the entrepreneurs sinking their time and talent into a separate company while investing in the one on the table.
Robert Herjavec has heard enough. He makes an offer. $1.5 million in exchange for 25% of both companies as a whole.
Rob wants to hear other offers, particularly from Mark Cuban. Mark wants to hear what they say to counter Robert Herjavec's offer. Daymond John steps in and says "my gut feeling is I couldn't trust you." He's out.
Barbara Corcoran loved the presentation, but she says the pair lost her trust, also, with the revelation of the second business. She's out.
Rob appeals to Mark Cuban again, but Mark thinks their attention will be on the Bull Run business, which they've put a higher valuation on, and that they've overvalued the business. Robert Herjavec is wondering now if he's "overpaying" with his offer.
Kevin O'Leary offers to go in 50/50 with Robert Herjavec for $1.5 million, but the pair would want 1/3 of the company.
Mark Cuban isn't done. He offers $1.5 million, but wants 25% of the two companies combined.
The pair wants to discuss the offers. Both offers are for $1.5 million, but one comes with a lower percentage, and the other comes with two Sharks. Rob and Brad want to offer Mark Cuban a proposal. It's clear they want the Mavericks owner on board, but they want to haggle. They ask for $1.75 million for the 25% of both companies.
Cuban accepts, and the pair leave the stage with a Shark deal.
Rugged Maniac Shark Tank Update
The Shark Tank Blog constantly provides updates and follow-ups about entrepreneurs who have appeared on the Shark Tank TV show. Since getting an investment from Mark, Rugged Maniac has rebranded itself as Rugged Races. They get an update segment in episode 707.
In the update, the guys say they've been working like maniacs and they reveal how much their business has grown. Before Shark Tank, they had $4.2 million in sales, after the show, sales grew to $10.5 million. To date, they've had over 200,000 racers participate in their Rugged Races and they've moved to new offices with 20+ employees. Soon, they are expanding to Canada!
The guys say partnering with Mark Cuban gives them a competitive advantage over other businesses in their niche. In August, 2018, New Media Investment Group, a print and online media company acquired majority interest in Rugged Events Holding LLC for $10.4 million dollars. Scudder left the company in 2020 and is now a senior vice president at USA Today network. As of June, 2022, Dickens is still COO of the business.
Posts About Rugged Maniac on Shark Tank Blog
Mud Run Extreme Obstacle Course
Rugged Maniac Information
Video