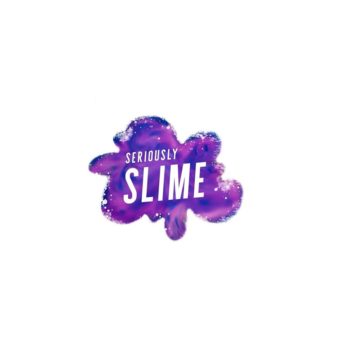 Shannon Valko and Sarah McDermott hope to grab a Shark for Seriously Slime, their "slime party" business opportunity, in Shark Tank episode 1120. The two moms started the business in 2019 to combat the messiness kids playing with slime causes. There are a ton of Youtube videos that teach kids how to make their own slime, but it can be a messy process. Shannon and Sarah decided to open up a "play space" dedicated to slime making and playing.
They has two physical locations where parents can take their kids and let them play with and make slime. A 1.5 hour birthday party runs $350 for up to 20 kids.  They also sell slime making kits, pre-made slime and they're going to start selling The Slime Baby on Kickstarter after Shark Tank airs.
The business obviously earns when people book a party or just drop in to play with and make slime. What they want to do is franchise and develop other brick and mortar locations (they have two on Chicago's north shore). They also offer franchisees the option of a mobile territory or running pop up locations. Slime has been a popular plaything for since Mattel introduced it in 1978. Home made formulas gave it a big boost with the growth of instructional Youtube videos. Shannon and Sarah hope a Shark sees the opportunity and gets into the Slime biz with them.
Company Information
Video

Posts about Seriously Slime on Shark Tank Blog
Seriously Slime Shark Tank Recap
Shannon and Sarah are seeking $90.000 for 15%. After explaining their business and handing out samples, they tell the Sharks they want to get into licensing. The Sharks aren't sure about licensing. They're also concerned that they only have $28,000 in total sales. The women explain they're just starting to get their store off the ground.
The women show their Slime Baby they want to sell on Kickstarter and Daniel gives them a little plug on Twitter. Citing poor sales and a "good small business, but no an invest able one," the Sharks go out one by one.
Seriously Slime Shark Tank Update
The Shark Tank Blog constantly provides updates and follow-ups about entrepreneurs who have appeared on the Shark Tank TV show. The Covid – 19 pandemic hit this business hard. They did not get funded for their Slime Baby on Kickstarter and they shut down their retail stores during the pandemic. In the summer, they tried virtual slime parties with some success. The parties are every Friday from 5:30 – 6:30 PM and cost $5 to attend, $25 if you buy one of their kits. The retail stores opened in the fall but are still subject to intermittent government lockdown decrees. As of July, 2021, they were back open.