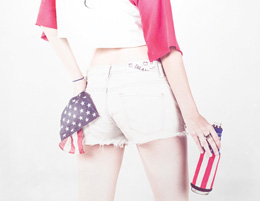 Zach Crain is Freaking Excited about Freaker, he asks Robert for a Wooop! He wants $200,000 for 10%, making his business worth $2,000,000. His business generated $320,000 in sales over the last 13 months in 200 stores.
The Sharks are entertained by Zach, but they don't seem that Freaking Excited about the stretch Koozie that fits over everything comes with an issued patent. The Koozie cost $1 to make, wholesale is $4, and retail is $8.
Kevin O'Leary Freaking Excited?
Well, not really, but he does make an offer to Zach for 50% of the business. O'Leary places the evaluation at somewhere between $3-400,000. I think O'Leary's past carries over into his decision to make an offer.
Zach declined and then tells of a box truck he converted into a house used to travel around the country. Is he building his brand? Yes, he is. Do the investors see this is valuable? Not really. A Box Truck converted into a house doesn't scale a business.
Zach is a walking Freak Show which is cool, but he is just a bit relaxed for this deal. Robert Herjavec goes out right after Barbara Corcoran. Daymond John bows out, but all his sounds take him out of a potential deal with Mark Cuban.
The Sharks are look for people who make a great presentation and then get serious about their business. Zach didn't know when to turn off the show and get serious about numbers, like Jonathan did from "I want to draw a cat for you."
Bottom line, Zach is Freaking out of the Shark Tank.