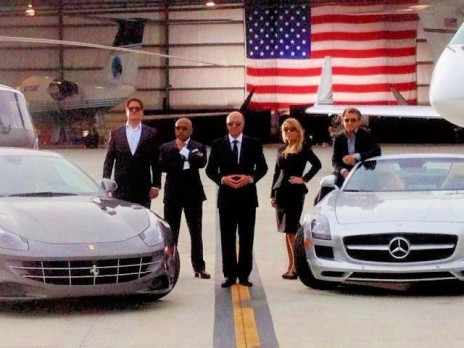 Friday April 5 brings a new Shark Tank episode, number 426, to the airwaves as Lori Greiner occupies "the ladies' seat" once again. Lori's been on quite a roll this season, scooping up heroes and "baby sharks" nearly every week. Will she or any of the other Sharks sink their teeth into a featured business on April 5?
Friday April 5 Entrepreneurs
Echo Valley Meats entrepreneur Dave Alwan hopes the Sharks start a feeding frenzy over his gourmet meat business. Dave is a third generation cattleman and butcher who ships Echo Valley Meats anywhere in the USA. He's hoping to expand his online branding and his traditional, retail butcher shops.
Colin Grussing created Root Suit back in 2008 because he couldn't find any decent spandex body suits anywhere. His classic "find a need and fill it" moment of entrepreneurial inspiration made Root Suit the global leader in its market. Will the Sharks want to suit up and invest?
LiddUp is a cooler with LED lighting inside so the interior of the cooler lights up when you open it; just like a refrigerator! Inventor Jayson Sandberg hopes the Sharks will warm up to his very cool idea.
Gobie H20 entrepreneur Rusty Allen brings his unique filtered water bottle into the Shark Tank, hoping the Sharks will help him grab a piece of the multi billion dollar water bottle market. Sharks usually just swim in the water, will they want to drink it with Rusty too?
April 5 Shark Tank Update
Kids play space entrepreneurs  Juliet Boydstun and Lucinda Lent scored a deal with Barbara Corcoran in episode 409 and they return on April 5, only a few months after their December 2012 appearance, with this week's update segment. We'll see how well sales are going at "the hottest kids' party place in LA" this Friday!
ABC announced season 5 casting calls last week. If you want to be on Shark Tank, maybe you could check one out. There is more information on the auditions page.
ENJOY THE SHOW!