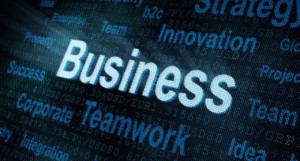 There are many lessons in business any entrepreneur can learn from "Shark Tank" and apply toward their own business. Sure, these folks are on national television trying to get a sizable investment from a celebrity, but if you are serious about your business you should always be just as prepared. You never know who you'll run into at lunch, a networking event or which acquaintance will "know" somebody of value to you. Watch how these business owners prepare to go into the Tank and how you can apply the same principles.
Lesson 1: Study
Whatever it is you are planning to pitch, study, study and study more. Know the ins and outs of who you're pitching to. Scour their website, social media channels, FAQ's, even Google them. You want to know as much about the person or company as possible, to better prepare. See if you can find information about precious companies they've invested in. Any lessons you can learn to understand them better and get a stronger angle will ultimately help you.
Have a Target. With some basic research, you should find one or two of your potential investors who may fit better in your business model. This could be because of personality, other investments, or any other number of things, but you should find who fits best with your business. Finding who fits best with you is important because you can focus more on them and spend less time and energy on another person who may not even be interested in your business at all.
Lesson 2: Be Catchy and Clever
The last thing you want is for your audience to pray for your pitch to end. You do, however, want them to continue talking about it for some to come. Take the Cat Drawing Guy for example – if you saw him on the show you still remember him – his dance and his jingle. He rhymed his way right into Mark Cuban's pockets and proceeded to gain a dance partner. Mr. Wonderful was not too keen on the cat drawing idea, and the cat drawing guy, Steve Gadlin, made sure the song got stuck in his head too. Your pitch should be leaving them talking long after you leave the boardroom, and for the better. Don't memorize your script and recite it there have been instances where business owners have blanked out and forgot their script…. bad. Be yourself and let your personality shine through.
Lesson 3: Over Prepare
Prepare every answer for every possible question. Practice interviews with many different people, everyone thinks differently and has different perspectives. The goal here is to plan every question in advance and know the answer. BUT, you don't want to pigeon-hole yourself and not be able to think on your toes. Don't forget to get all of your numbers in order and practice some quick math. There is nothing more embarrassing than being asked to do a quick calculation and getting the answer wrong, this will also most likely lead to not getting invested in.
Get your website up to Snuff. This is often underestimated, but it is one of the most important lessons in business today. Your pitch may not be on national television, bringing you so much traffic it takes down your site, BUT, your website should always be complete and ready to present. If a page is not finished, don't publish it. Get all of the information about your business that you can onto your website. You want to sell yourself 24/7, your website can sell for you when you cannot.
Lesson 4: Embracing the "Effect"
Your pitch and overall appearance had better leave an impression. One of the most misunderstood marketing lessons in business is "even bad press is good press," which is true. However, bad press with no investor does not get you where you need to go.
Take advantage of your audience. When the smoke blows over you may go with it, so get what you can, while you can. Where ever you present, connect with your audience immediately afterwards via social media, email, meetings, etc. If you don't jump into these opportunities quickly, they may pass you by.
Stay viral. Do interviews when you're asked. You want your name to continue to spread, interviews can get you seen by those who didn't watch the show. You may never have the opportunity to get these interviews again. If you don't get asked about doing interviews then find an applicable program/blog/podcast, and ask! The more exposure you have, the more opportunity you have!
Be active on social media! Social media lessons in business are relatively new, but they are just as important. I get a bit disheartened when I see an awesome pitch, search for the business' twitter page and  find out they don't have one – or it hasn't been updated in months or years. Part of marketing your business in this decade is actively participating in social media. If you're not comfortable with it, hiring someone can be inexpensive. If you want to do it all yourself, there are tons of syndication tools online that can help make the process a lot easier and there are also tons of webinars online.
Learn your Lessons in business!
What lessons in business have we learned? Take advantage of every opportunity when it presents itself, as it may not come around again.
Whose pitch do you find most memorable, and why?
This Guest Post written by Carissa Dunphy.
Carissa Dunphy hosts the "Small Businesses Do It Better Show", interviewing small business owners, entrepreneurs and industry experts. Carissa also contributes to the Small Businesses Do It Better Blog, as well as her personal blog, Caffeine Keyboard which helps small businesses improve their online presence.