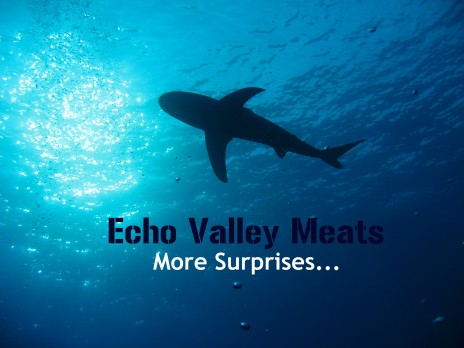 Dave Alwan is at it again with his successful mail order meat business, Echo Valley Meats. Dave did big business after he appeared on Shark Tank and he's giving the "big boys" in the mail order meat business a run for their money!
Mail Order Meat goes National
Dave took a regional business and put it on the national stage when he appeared on Shark Tank. Now Echo Valley Meats sells on Amazon and they're doing millions in sales. The reason is the quality behind the product. Echo Valley Meats prides itself on serving the best quality foods.
The Summer Sausage won numerous awards. It's the best I've ever tasted. It goes great with their Garlic Cheese Spread and some crackers while watching the game! The Filet Mignon is to DIE for. It's top quality and super tender; goes great with some Hollandaise sauce and asparagus.
The Spiral Sliced Ham is a big seller during the holiday season. We had one last Easter and it was excellent: much better than the "bargain brands" at the supermarket. It comes with its own pre-made glaze, too. You can order one for yourself or have it shipped to a loved one as a gift. Who wouldn't want a top quality ham for a holiday dinner?
I am looking forward to trying a new product: the Barbecue Beef Brisket. It's pre-seasoned, pre-cooked, hickory smoked brisket. We're gonna bust this out for a World Series Party!
Hot Dogs Too!
I'm looking forward to trying Echo Valley Meats' hot dogs. They're a pork and beef blend in a natural casing made from an old, German recipe. I'll be testing them out at a local hot dog joint soon – I can't wait. Hand butchered hot dogs are the best and I am sure Dave's won't disappoint.
I shot a video of the different mail order meat I got. We'll be testing everything in the coming weeks. I love my job!