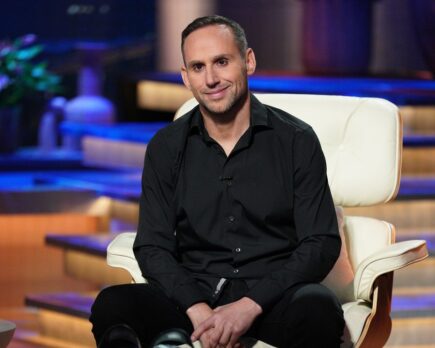 Michael Rubin was born on February 11, 1972, in Philadelphia, Pennsylvania, USA. He grew up with a passion for entrepreneurship and a keen interest in sports. Rubin attended Villanova University, where he pursued a degree in business administration. Even during his college years, he displayed an entrepreneurial spirit, starting his first business by the age of 16.
Early Ventures
After graduating from Villanova, Michael Rubin continued to hone his entrepreneurial skills. In 1995, at the age of 23, he founded KPR Sports, a small sports apparel company. This early venture laid the foundation for his future success in the sports merchandise industry.
In 1999, Rubin founded Global Sports, Inc. (GSI Commerce), which would become a significant player in the world of e-commerce and sports merchandise. Under his leadership, GSI Commerce provided e-commerce solutions to numerous sports leagues, including the NFL, NBA, and NHL, as well as other major retailers. This venture marked his entry into the sports retail and e-commerce sector.
Fanatics
In 2011, Rubin made a strategic move by launching Fanatics, an online sports merchandise retailer. Fanatics quickly became a major player in the sports retail industry, offering a vast array of officially licensed sports apparel and merchandise for fans across various sports leagues, including the NFL, MLB, NBA, and more. The company's innovative approach to e-commerce and partnerships with sports leagues made it a dominant force in the market.
Michael Rubin: Innovations and Growth
Under Rubin's leadership, Fanatics continued to innovate in the sports retail space. The company developed cutting-edge technologies for on-demand printing of sports apparel, allowing fans to customize and receive their favorite team gear quickly. Additionally, Fanatics expanded its presence beyond online retail, partnering with major sports events and organizations to provide a seamless shopping experience for fans.
Michael Rubin is known not only for founding Fanatics but also for his involvement in various sports franchises. He is a co-owner of the Philadelphia 76ers, a National Basketball Association (NBA) team, and the New Jersey Devils, a National Hockey League (NHL) team. His deep involvement in the sports industry reflects his commitment to shaping the future of sports merchandise and entertainment.
Philanthropy
Apart from his business ventures, Rubin has been active in philanthropy. He has supported various charitable causes, including education and criminal justice reform. His efforts in these areas have made a positive impact on the communities he serves.
Legacy
Michael Rubin's journey from a young entrepreneur to the founder of Fanatics and a co-owner of sports franchises is a testament to his vision, leadership, and dedication to the sports industry. His innovative approach to e-commerce has transformed the way fans access and celebrate their favorite teams, leaving a lasting legacy in the world of sports merchandise.
Today, Michael Rubin continues to be a prominent figure in both the sports and business worlds, with Fanatics standing as one of the leading online retailers for sports enthusiasts worldwide. His entrepreneurial spirit and commitment to excellence continue to drive his success and influence in the industry.
Michael Rubin on Shark Tank
In October, 2023, Michael Rubin is a guest Shark on the television show Shark Tank's episode 1502. He'll join Mark Cuban, Barbara Corcoran, Kevin O'Leary and Lori Greiner in evaluating and possibly investing in four new businesses.