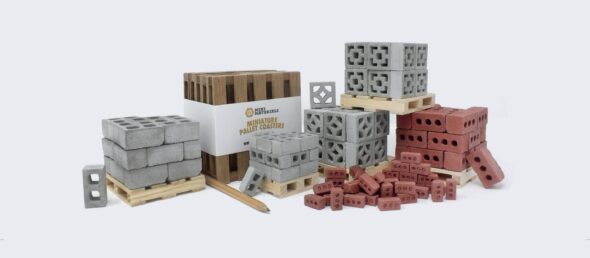 If you've ever dreamt of building your own miniature world, Mini Material is the company that can turn your dream into reality. On November 3, 2023, Mini Material will be making a big splash on the hit TV show Shark Tank.
Meet the New Owner – Jared Waters
Mini Material, a business that specializes in selling miniature building supplies such as mini bricks, lumber, and all the materials you need to bring your miniature construction projects to life, came under new ownership in May of 2022. Jared Waters, the new owner of Mini Material, took the reins and has been steering this tiny ship towards uncharted waters ever since.
The vision behind Mini Material is not just about selling small-scale construction materials; it's about modernizing a stagnant niche industry. While maintaining the essence of traditional craftsmanship, the company has embraced modern manufacturing techniques such as 3D printing, laser cutting, and substrate printing to create over 30 new products in just six months. This approach has allowed the company to offer an array of lifelike construction supplies, encouraging enthusiasts to think small for their next DIY projects.
A World of Miniature Possibilities
They are a U.S.-based company, offers a diverse range of miniature building supplies to satisfy the cravings of crafters, model makers, and DIY enthusiasts. Whether you're interested in building a tiny home, constructing realistic dioramas, dollhouses, or simply looking for unique fidget toys, Mini Materials has something for you.
From pallets of cinder blocks, miniature lumber ready to be nailed into position, to road signs and barriers, Mini Materials provides all the tools and materials needed for minuscule fabrication. What sets Mini Material apart is its commitment to authenticity. All their products are made using the same materials as their life-sized counterparts – real cement, wood, and nails. Moreover, their products are proudly handmade in the USA, adding a touch of craftsmanship to each miniature piece.
The Journey of Mini Material
Mini Material embarked on its journey in 2015, spurred by the realization that the world lacked realistic versions of the most common building materials used today. The company set out to create the most appealing approach, avoiding plastics and paints, and instead working with the same recipes used for their larger counterparts. Over time, they have expanded their line to include various scales and products familiar to the construction world.
Today, the company proudly stands as the world's leader in manufacturing and selling the most realistic miniature building supplies available. Whether it's cinder blocks, red bricks, Jersey barriers, pallets, or lumber, Mini Material is dedicated to crafting these items with precision and realism.
A Move to Portland, OR – A Fresh Chapter
In 2022, Mini Materials took a significant step in its journey by relocating to the city of Portland, Oregon. Under the ownership of Jared Waters, the company continues to thrive, bringing innovative, authentic, and fun products to the miniature world.
Mini Material is more than just a business; it's a testament to the endless possibilities that lie within the world of miniatures. It's a space where creativity knows no bounds, where every tiny detail matters, and where crafting is a true labor of love.
As Jared makes his debut on Shark Tank on November 3, 2023, the world will get a glimpse of the tremendous potential hidden within the miniature construction industry. The show promises to be a significant turning point in the Mini Material story, and it will be exciting to see how this innovative company's journey unfolds. So, if you're fascinated by the world of miniatures, be sure to tune in and watch Mini Material take center stage. Who knows, you might just find yourself inspired to start building a tiny world of your own!
My Take on Mini Material
I'm not a terribly crafty person. I would rather go fishing or for a walk than sit around doing crafts. As a kid, I hated models. They take too long and I just didn't have the patience. It's not for me. That said, I sent my crafty daughter the link to their website and she thought it was cool. She'll spend hours doing crafts and she told me she'd love to build a house with these. There is a market, I'm just not in it.
Are Sharks Crafty?
I'm not sure how this will be received by the Sharks. We know Kevin made his fortune in the toy business and he often makes offers on toys, but he hasn't closed many of those deals. As for the other Sharks, I just don't see any synergy. Maybe Robert will make an offer, but it will be too "Sharky." I'm predicting no deal.