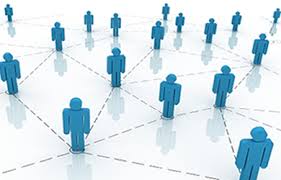 Being an entrepreneur doesn't mean you have to do it all by yourself. Maybe there are some tasks you are not interested in handling or it's not worth the time/money to learn them. Outsourcing is no longer a strategy reserved only for big business. Technology has made outsourcing a more accessible tool for small businesses. Building your business with outside resources can positively impact growth, productivity and bottom lines.
Identify Outsourcing Tasks
Before determining which tasks you'd like to outsource, you must identify your unique core competencies and capabilities. These make up your unique selling proposition and are the reason customers purchase from you. They can't get what you offer anywhere else. Do not outsource any tasks important to this business core. You should, however, investigate other opportunities for outsourcing processes. From highly repetitive tasks to specialized knowledge experts, outside professionals can offer increased efficiencies and economies of scale.
Once you've identified potential tasks, you need weigh which will provide you the greatest benefits if outsourced.
More time focused on your business
Cost savings and improved efficiency
Competitive edge
Peace of mind
Next, you need to make sure you find the right partner. Ask for recommendations from friends and acquaintances. Don't forget to use LinkedIn or Facebook as an efficient tool for getting the word out. If that doesn't prove out, there are lots of other options. There are online freelance marketplaces or bidding sites built for businesses that want to hire freelancers. Be sure to ask for work examples and a few references.
The key to a successful partnership is detailing exactly what you need along with key performance metrics for each task. You want to carefully communicate your expectations, which forces you to look at every task objectively and reduce inefficiency. Expect a learning curve from your new team member and provide actionable feedback so they can improve. Keep in mind, you cannot micromanage and expect to benefit from the partnership. You must remove yourself from certain tasks to propel your business forward.
Oftentimes, we've had business owners call us about financing. In our initial discussions, they concede this is not their area of expertise. Since alternative financing is our specialty, they don't need to spend endless hours researching and learning. We walk them through viable options, some of which they've never even heard. Their job becomes determining which best fits their needs. It frees up their time while giving them access to expert financial advice.
If your goal is to build a business, looks for tasks that can be completed without your help or require an expertise that you don't have. Once some of those tasks are taken off your plate, spend this additional time wisely. Focus on your companies' unique selling proposition and develop new goals for growth.
Dan Casey, founder and CEO of accountsreceivablefinancing.com, believes every business has a story to tell. He's been listening and helping small businesses grow exponentially since 2002 using a creative combination of finance tools. He's been featured in publications including Entrepreneur Magazine, Entrepreneur Online, Small Business Trends Online, The Washington Post, Crain's Chicago Business & American Express Open Forum. 
Visit www.accountsreceivablefinancing.com and be sure to mention Shark Tank Blog to get a free subscription to Fast Company or Entrepreneur magazine.*
*Must qualify for financing to receive special offer exclusively for SharkTankBlog.com readers.