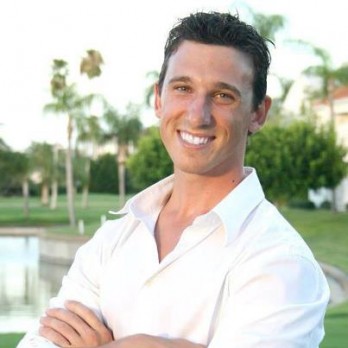 The Shark Tank family lost one of its bright lights last night when KJ Nardo was struck and killed by an oncoming car after he lost control of his motorcycle while avoiding an animal in the road. The Nardo brothers were funded in season 3 by Barbara Corcoran for their line of natural, organic, skin care products called Nardo's Natural.
I had the honor and pleasure of meeting Danny, Kyle, and KJ Nardo last year at their company HQ in Clearwater, FLA. All three guys were super nice and giving of their time. As we piled into my mini-van, they reminded me of one of my baseball teams: carefree and seeking nothing but the best out of their full, young lives.
The Nardo brothers are a close-knit bunch and such a loss will undoubtedly leave a big hole in their hearts. The thoughts and prayers of myself and my family go out to DJ, Danny, Kyle, and the rest of the Mastronardo family.
Rest in peace, KJ. May the angels watch over you with the joy and love shared by you and your family.
http://www.legacy.com/obituaries/timesherald/obituary.aspx?n=keith-j-mastronardo&pid=163794734&fhid=13084#fbLoggedOut
http://www.tampabay.com/news/publicsafety/accidents/motorcyclist-trying-to-avoid-hitting-animal-on-belleair-road-killed-in/2110096