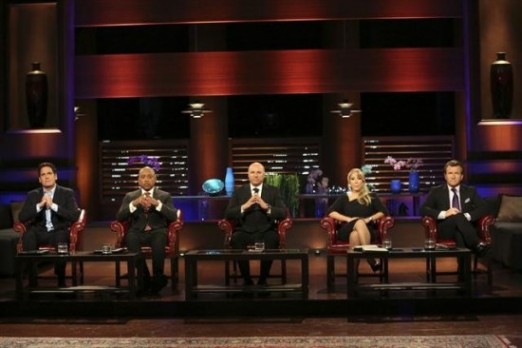 Friday March 22 features an "encore presentation" of episode 405 which originally aired on October 12, 2012. Lori Greiner joins Mark Cuban, Daymond John, Kevin "Mr. Wonderful" O'Leary, and Robert Herjavec as four entrepreneurs pitch the wealthy investors on their respective businesses.
Friday March 22 Entrepreneurs
First up is Aly Lessor who pitches her Cozy Bug pillowcase dresses, inspired by her daughter Cozette. Aly sparks a bidding war and a Shark fight between Lori and Daymond who both like Cozy Bug's fashion flair and expandable options.
Next up is Roger Sullivan who makes Wired Waffles, a caffeine infused waffle that takes the energy from an energy drink and puts it in waffle form. Roger made a critical mistake in his pitch: he cooked his waffles 25 minutes before the Sharks had an opportunity to taste them, leaving them dried out and not as tasty as if they were freshly made.
Cheryl Rigdon made a big splash in the Shark Tank with The Spatty, a spatula-like device designed for getting the last bit of product out of a bottle or jar. Cheryl had the Sharks laughing about her funny sounding product and its partner product, The Spatty Daddy. The Spatty is now in full production and for sale on Amazon.
Keith and Brandon Marz pitched their vitamin oral sprays, called Marz Sprays to the Sharks and negotiations got very heated. The Marz's believe their product will solve a lot of issues for people who don't like taking vitamin pills.
The Shark Tank update segment for episode 405 is Games2U, a mobile video game franchise that brings video games to your home for kid's parties. They also have a cool robot you can drive. Brothers Stuart & David Pikoff turned down a bid from Mr. Wonderful in season 2 and have gone on to build a global business and brand.
Next Week on Shark Tank
Shark Tank returns next week with an all-new episode! Get a preview of the entrepreneurs appearing in episode 419.