Episode 305 Shark Tank Season 3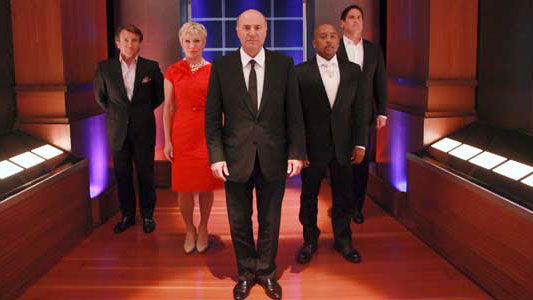 The Sharks appearing in episode 305 of Shark Tank are Barbara Corcoran, Mark Cuban, Robert Herjavec, Daymond John and Kevin O'Leary. Four entrepreneurs jump into the Shark infested waters (again) to pitch their businesses to the wealthy investor panel. This episode features some great Kevin O'Leary one-liners. His "grandma drinking scotch and smoking cigarettes" and "dear Barbara, you're an idiot," comments are two of the funnier moments of this season.
Interesting Facts – Episode 305
First Aired on –
Rerun  – May 5th, 2012
Episode 305 Shark Tank Season 3
Episode 305 – The Shark Investors and Entrepreneurs
Episode 305 entrepreneurs will make their best pitch to the panel of five Shark investors who will use their own money if they choose to invest. The Shark Investors negotiate on the spot without any previous information, which differs from typical negotiations between venture capital investors and entrepreneurial start-ups.