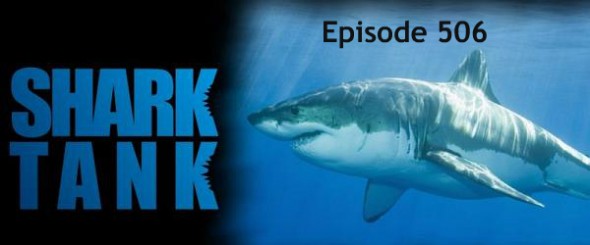 Episode 506 features Lori and Barbara together once again. The two lady Sharks are proving to be a popular combo in season five! Four new businesses enter the Shark Tank seeking an investment from the panel of wealthy investors. Rent a Goat is a business that does what it says. People rent goats from the company to clear land of unwanted brush and vegetation in the greenest, most natural way available – let the goats to the work! A Los Angeles woman (and former Survivor participant) introduces BareEASE, a numbing cream and underwear created to take the pain out of bikini waxing. Mark and Amber Schaub pitch their line of children's accessories called Rufflebutts and Ruggedbutts. Theresa Fraijo and her husband Robert feed the Sharks their fruit & veggie popsicles called VeggieMama.
Follow up segments featuring past Shark Tank success stories are a regular feature on Shark Tank.  Episode 506 updates fans on the Nardo Brothers who made a deal with Barbara Corcoran in episode 305, season 3.
There were 24 Shark Tank Episodes for Season 5, but ABC announced they were picking up two more episodes in early October 2013. This season features two new Sharks and a host of other surprises. Casting is currently closed, but it never hurts to get a head start on season six! If you would like to appear on the show, check out our Auditions and Casting information.
Episode 506 – The Shark Investors and Entrepreneurs
The Shark Tank Episode 506 entrepreneurs will make their best pitch to the panel of five Shark investors who will use their own money if they choose to invest. The Shark Investors negotiate on the spot without any previous information, which differs from typical negotiations between venture capital investors and entrepreneurial start-ups.
Companies pitching the Shark Investors must go through a rigorous due diligence process before an on-air deal is completed. Shark Tank Blog follow ups help you keep track of the companies that end up successful and the ones that don't complete their deal.
Thank you for reading SharkTankBlog, the number one site for Entrepreneurs, Investors and Fans. Our content updates multiple times day, giving you the latest information on Episode 506, Season 5, and all other seasons and episodes.