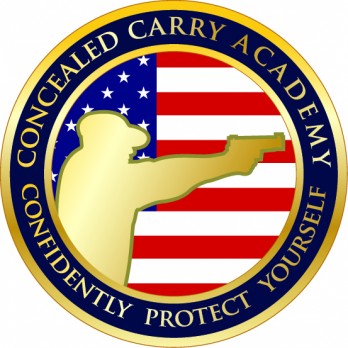 Former CIA Agent Jason Hanson pitches his Spy Escape and Evasion course in Shark Tank episode 520 on February 21. Hanson has an entire information product empire built around a concealed carry permit course he markets online. The course gives students the educational credentials to apply for a concealed carry gun permit in Virginia and 25 "reciprocal states." He has a bunch of written materials available that are designed to teach "regular people" NOT to become victims.
The Spy Escape and Evasion course came about after Hanson was abducted by the Mafia because of his involvement with a woman. He teaches people how to disappear, escape from handcuffs, hot wire a car, pick locks, create improvised weapons and so much more.  Hanson teaches the Spy Escape and Evasion course live, at two day seminars, and demonstrates all his escape techniques. Students have the opportunity to put their newly honed skills to the test; on day two, "you'll find yourself bound and hooded in a dark room. Your mission is to escape this room and to reach a rendezvous point." This sounds pretty intense!
The last Spy Escape and Evasion course took place on January 17-18, 2014 in Flagstaff, AZ. There aren't any more on the docket as of this writing, but it appears Hanson wants to take his show on the road and conduct seminars all over the country.
My Take on the Spy Escape and Evasion Course
Mr. Hanson has noble ideals. He designs his courses to protect people from becoming victims. Even though his promotional materials are classic "long sales letter format," a marketing method that works, but that I find personally a tad annoying, I am intrigued by the Spy Escape and Evasion course. The skills he purports teaching sound like stuff I'd like to know. I hope I never get chased by the Mafia, but if I did, I'd sure as hell want to know how to get away!
The one thing that concerns me is, what if "bad guys" take the course? The information Hanson teaches in the Spy Escape and Evasion course could be put to evil ends were it to fall into the wrong hands. I can only hope that, as a former CIA agent, Hanson has some sort of screening process for his students. That said, if he ever came up to Boston, I'd be curious enough to sign up!
Will the Sharks Invest or Escape and Evade?
 Hanson's pitch will be entertaining. Some of the press release photos for the episode show him doing his "Houdini act;" in one, Robert gets a close-up view. The Spy Escape and Evasion course is unlike anything ever seen on Shark Tank, there were other information products in the past, but this one is unique. Teaching spy tricks to the masses has its appeal, but this pitch could be viewed as "out there" by the Sharks.
I think the Sharks will stop short of ridiculing Hanson, because of his service record, but they'll have some concerns. Sales of his book,  
The Covert Guide to Concealed Carry
, and his other courses will get discussed for sure. Unless the numbers are huge, the Sharks won't be impressed. One or more of the Sharks might also view Hanson as "on the fringe" with some of his beliefs and tactics, too.
Hanson probably wants an investment to take his Spy Escape and Evasion course national. I think the Sharks will evade investing on this pitch, but the course is fascinating and should win over some viewers. Hanson is going to need to meet the demand a Shark Tank appearance will bring to his business, so maybe the Spy Escape and Evasion course will be coming to a city near you very soon!