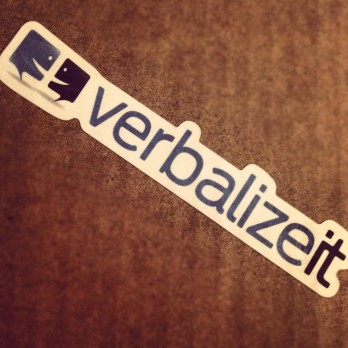 Entrepreneurs and Wharton Business School graduates Ryan Frankel and Kunal Sarda introduce the Sharks to their translation app called Verbalize It in episode 424, the Shark Tank season 4 finale. Verbalize It is not just another algorithmic voice translation app, it actually provides international travelers access to live translators.
Both partners have horror stories about not being able to communicate with locals while traveling abroad, so they set out to create  their app which connects users to a real, live human being to translate conversations. Subtleties like local dialect, slang, and accent can mess with a machine powered translation app, hence the human component to Verbalize It. Gone are the days when communication becomes difficult due to language barriers – it's been an issue since "God there confounded the language of all the Earth" in Genesis 11! Now someone can travel virtually anywhere on the face of the earth (with cellular service) and be able to "speak" the local language.
Verbalize It rewards users for referring new users, so sharing with friends actually yields tangible value. You can also use data or wi-fi where available so you don't get whacked with roaming charges. The app currently supports English, Mandarin Chinese, Portuguese, French, German, Spanish, Japanese, Italian, Korean, Arabic and Hindi; there are plans to add more languages in the future, too.
Verbalize It can Change the World
I usually don't go too over the top about Shark Tank Products, most are very good, but Verbalize It is a game changing bit of technology of Biblical proportions! Frankel and Sarda have broken down the barrier of language and created a common language "platform" for communication. While the immediate practical use for a translation app is obvious, the broad reaching sociopolitical implications for Verbalize It are boundless. Being understood starts with language and travels to the intellect. Imagine a world where everyone could understand each other – it would be a far better world than the one we live in now to be sure. This app "promotes cultural exploration and global trade while also creating employment opportunities for the vast network of multilingual individuals across the world."
But I digress. Verbalize It will sell like crazy. I am getting it because I encounter non-English speakers on a daily basis. It is a must have for anyone who travels abroad: no more phrase books or English translation dictionaries, it's all on the iPhone now. I can think of at least 100 people who'd snap this app up.
Will the Sharks Understand?
Verbalize It is already a serious tech start-up. They've received $1.62 million in venture capital funding and the app has won numerous tech awards. The Sharks will immediately see the power of this app and begin circling for a piece of the action.
The fact that this segment appears in the season 4 finale is telling too. ABC wants a BIG DEAL going into the summer re-run season and Verbalize It is it. I'd expect Robert, Kevin, and Mark to be bidders for Verbalize It; Daymond has a strong tech team, so he might bite too. Barbara doesn't like tech companies or apps, so I think she'll make an early exit.
I think a deal will get done on the air, but it probably doesn't finalize in the due diligence phase. If a deal with a Shark did get done, the "Shark Venture" funding would have already been disclosed and there is no evidence of such disclosure. I think the Sharks will do a "TV deal," and I am 100% "IN" with Verbalize It!