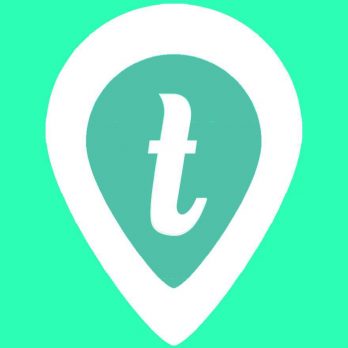 Ryan Diew hopes he finds a partner when he introduces Trippie, his app that "takes the guesswork and turbulence out of navigating big airports." Diew played basketball at Colgate and travels fairly frequently. When stuck in an unfamiliar airport for a long layover, he looked for an app that could help him find food during the wait. When he couldn't find one, he decided to make his own.
Diew spent the better part of his 2015-16 winter break coding the app. Between rigorous studies, his business and long hours in the gym practicing with the Colgate team, he doesn't have much time on his hands. He hopes Trippie will provide better returns than the basketball program. While he spends 40 hours a week (or more) practicing, he only played one minute in the 2015-16 season.
Colgate offers Diew more than an education and opportunity to play hoops, they also have a Shark Tank-like "contest" which he won. He used the $32,000 in winnings to fund his business while working all summer on the app. Trippie makes navigating an airport easy. It has detailed flight information, location-based mapping, and offers food delivered to your gate! It's active in the ten busiest US airports with more coming on. Diew eventually wants every airport in the world online.
Ryan likely needs a Shark to accelerate growth into more airports and for cash for server expenses and such. Will a Shark help Mr. Diew navigate the murky waters of the App business?
Trippie Company Information
Video

Posts About Trippie on Shark Tank Blog
Trippie Shark Tank Recap
Ryan enters the Shark Tank seeking $100,000 for 10% of his business. He gives his presentation by acting out (verbally) his typical, confusing airport experience. Next, he demos the app on a big screen. He uses Google Maps' API as the base for the app. So far, he has only 179 users.
Lori thinks the idea is brilliant, but she goes out. Ryan gets irritated and says he "doesn't have a rich uncle" to help him out. This irritates Robert who tells him he needs to create value; Robert is out. Equally annoyed by Ryan's comment, Rohan is next. Barbara says he's too early – it isn't a business yet and she's out. At this point, Ryan is visibly upset. Mark takes it easy on him, but tells him to stop patting himself on the back. Mark goes out but urges Ryan to prove him wrong.
Trippie Shark Tank Update
The Shark Tank Blog constantly provides updates and follow-ups about entrepreneurs who have appeared on the Shark Tank TV show. Ryan certainly proved the Sharks wrong. In the immediate aftermath of the original airdate, the app added 18 airports, including Frankfurt, Sydney, and Tokyo. Fast forward to May, 2019 and the app is in 120 airports worldwide. Their US airports handle 82%  of all US air travel. In 2020, with the onset of the Covid-19 pandemic, the app saw reduced usage as travel was virtually shut down worldwide for months. As of January, 2023, things have opened up and the company is doing very well. Ryan is now also a full-time Partner and Entrepreneur in Residence (EIR) with Base Ventures, a seed fund investing in technology companies. Lifetime revenue for Trippie is $3 million.