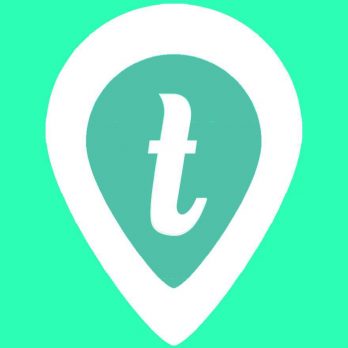 Ryan Diew hopes he finds a partner when he introduces Trippie, his app that "takes the guesswork and turbulence out of navigating big airports." Diew played basketball at Colgate and travels fairly frequently. When stuck in an unfamiliar airport for a long layover, he looked for an app that could help him find food during the wait. When he couldn't find one, he decided to make his own.
Diew spent the better part of his 2015-16 winter break coding the app. Between rigorous studies, his business and long hours in the gym practicing with the Colgate team, he doesn't have much time on his hands. He hopes Trippie will provide better returns than the basketball program. While he spends 40 hours a week (or more) practicing, he only played one minute in the 2015-16 season.
Colgate offers Diew more than an education and opportunity to play hoops, they also have a Shark Tank-like "contest" which he won. He used the $32,000 in winnings to fund his business while working all summer on the app. Trippie makes navigating an airport easy. It has detailed flight information, location-based mapping, and offers food delivered to your gate! It's active in the ten busiest US airports with more coming on. Diew eventually wants every airport in the world online.
Ryan likely needs a Shark to accelerate growth into more airports and for cash for server expenses and such. Will a Shark help Mr. Diew navigate the murky waters of the App business?
Trippie Company Information
Video

Posts About Trippie on Shark Tank Blog
Trippie Shark Tank Recap
Ryan will pitch the panel of five Sharks on the business and its prospects for growth. He'll need to convince Mark Cuban, Barbara Corcoran, Rohan Oza, Lori Grenier, and Robert Herjavec that the company is worthy of a Shark investment. A good business plan, good financials, and sales data will impress the Sharks, but he'll need to show them HE is capable of running the company to "Shark standards." A full pitch re-cap on Trippie will be available on Shark Tank Blog once this episode airs.
Trippie Shark Tank Update
The Shark Tank Blog constantly provides updates and follow-ups about entrepreneurs who have appeared on the Shark Tank TV show. Once an episode has aired, we monitor the progress of the businesses featured, whether they receive funding or not and report on their progress. The Shark Tank Blog will follow-up on Trippie & Ryan Diew as more details become available.